Ex-Lagos CP, AIG Odumosu, Took A Bow Out Of Police Force At A Pull-out Parade Organised By LASG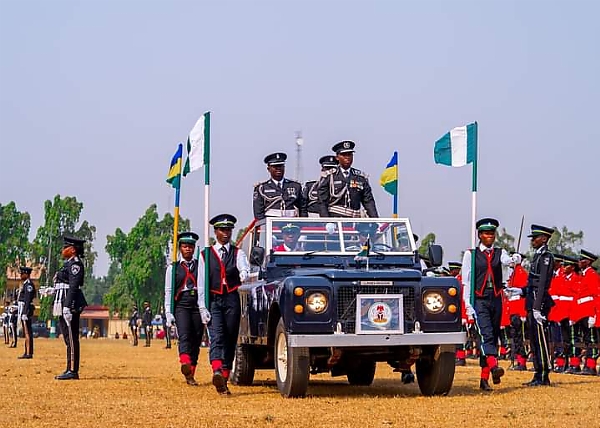 Outgoing Lagos CP, AIG Odumosu, took a bow out of Police Force at a pull-out parade organised by the LASG.
Odumosu, who attained the rank of AIG, was enlisted in the police on March 3, 1990 and served for 32 years.
Eliminating bank robbery was part of outgoing AIG Hakeem Odumosu's legacy in Lagos State.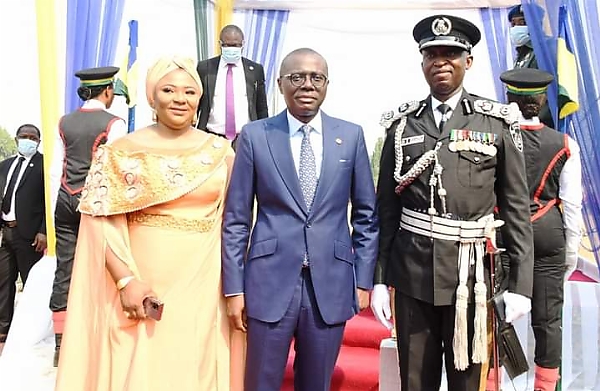 The immediate past Commissioner of Police in Lagos State, Assistant Inspector General (AIG) Hakeem Odumosu, on Tuesday, inspected the final parade as a cop, taking a bow out of the Police Force.
Governor Babajide Sanwo-Olu, in his note of commendation, said Odumosu served Lagos and the country with every mental and physical strength he is endowed with, saying it was time for the star crime buster to drop off the uniform for a post-service life.
Odumosu's retirement from the Force followed his recent attainment of the rank of AIG, after which the statutory retirement age set in. He was enlisted in the police on March 3, 1990 and served for 32 years.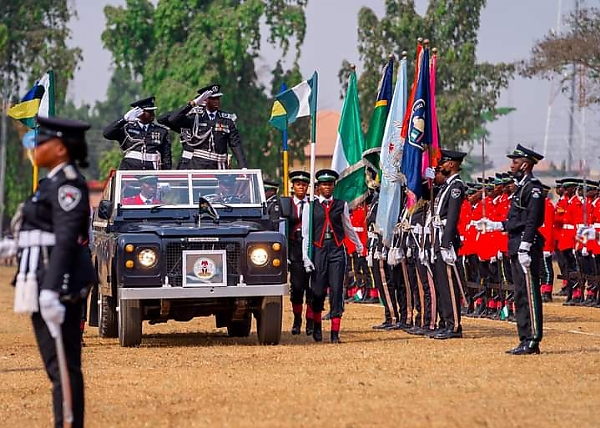 The outgoing AIG took a bow at the Pull-out Parade and Valedictory Ceremony organised in his honour by the Lagos State Government at the Police Training Ground in Ikeja.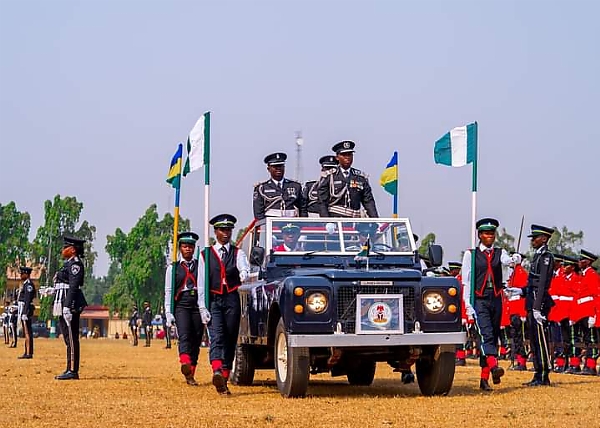 The Governor thanked the outgoing AIG for his service to Lagos during which the State recorded receding crime rate. Sanwo-Olu, who added that Odumosu was leaving a big shoe in the Command, charged the new Commissioner of Police, Abiodun Alabi, to take up the gauntlet and build on the structure laid by his predecessor.
In his valedictory speech, Odumosu, accompanied by his wife, Alhaja Nafisat, said he was not leaving the Force out of tiredness, but quitting to experience civil life, having attained mandatory retirement age.
"It is time for me to quit the state and continue my journey into civil life. I have played my role and delivered my line. I am retiring today, but I am not tired. Nigeria Police Force will continue to be my constituency."
Odumosu thanked the All Progressives Congress leader, Asiwaju Bola Ahmed Tinubu, Governor Sanwo-Olu and Minister of Works and Housing, Mr. Babatunde Fashola for being pillars of support throughout his service years in Lagos.