Failure To Yield To Right Of Way Of Pedestrian At Zebra Crossing Is A Crime – LASG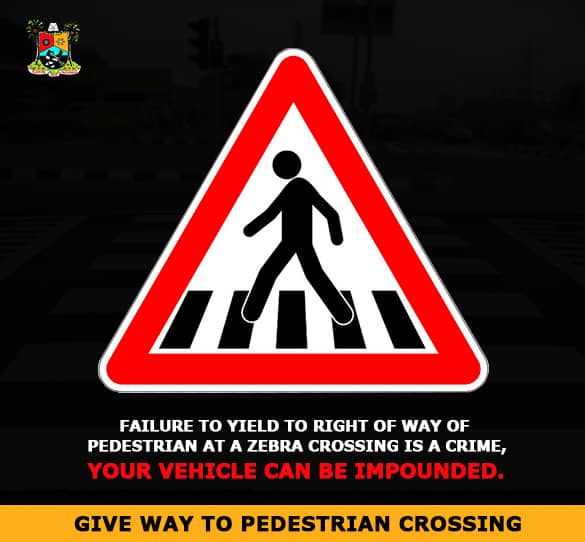 According to a tweet by the official Lagos State Government Twitter handle, failure to give way to pedestrian at zebra crossing is a crime. The penalty for this crime can be as serious as getting your car impounded.
The text on the image reads;
Failure to yield to right of way of pedestrian at Zebra crossing is a crime,
You vehicle can be impounded.
Give way to pedestrian crossing
According to Nigeria Highway Code, a pedestrian is a person who is walking on the road especially in an area also used by vehicles.
See tweet below;