Nigerien Arrested After Jumping On The Wing Of Nigeria Azman Air Airline's Plane During Takeoff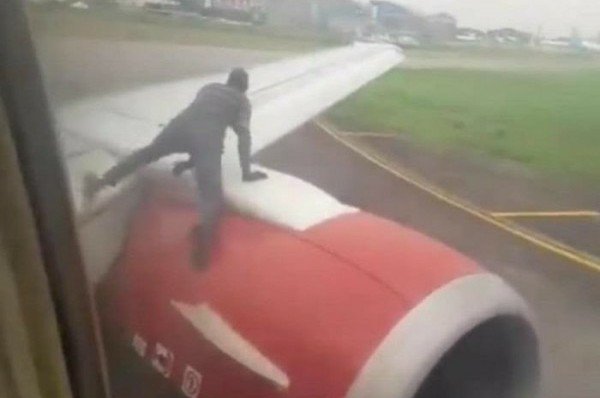 A Nigerien named Mr Usman Adamu was arrested yesterday (Friday) after climbing onto the wing of an aircraft belonging to Nigeria's Azman Air as it prepared for takeoff at the domestic wing of the Murtala Muhammed International airport in Lagos.
Azman Air flight number AZM2316 between Lagos and Port Harcourt was readying for takeoff when a man approached the aircraft and climbed aboard the wing.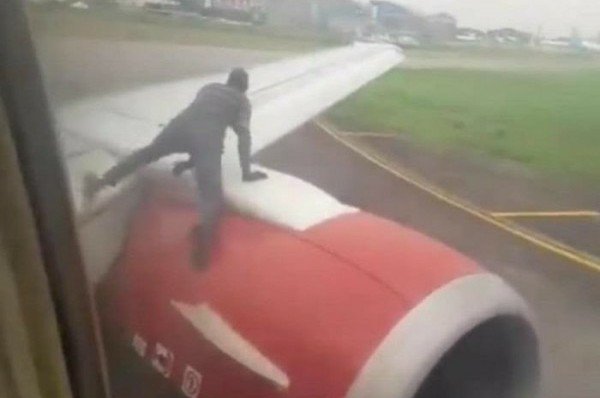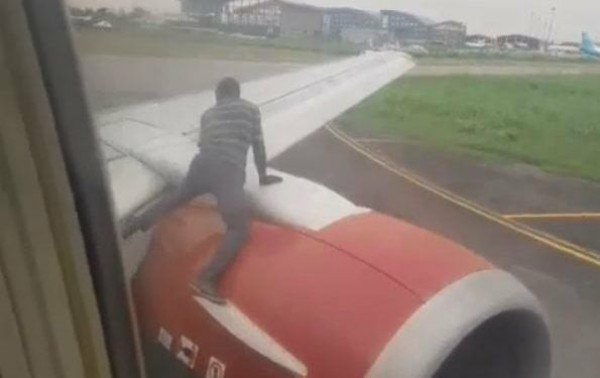 The incident, according to the short clip, caused panic amongst the passengers with some demanding that the cabin crew open the aircraft doors for them to disembark due to safety concerns.
According to the Airline, the stowaway was arrested by the Aviation Security Personnel and was taken to FAAN security unit at the Murtala Muhammed International Airport, Ikeja.
A reliable source revealed that the man, who lives at Iyana Ipaja area of Lagos and claimed he wanted to travel to Ghana, refused to disclose how he managed to gain access to the restricted airside.