Father And Daughter Escape Death After Truck Crushed Their Toyota Highlander SUV In Benin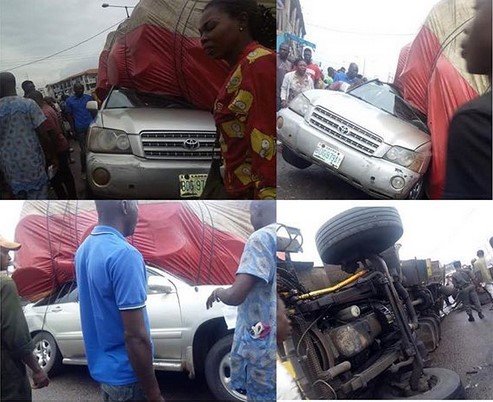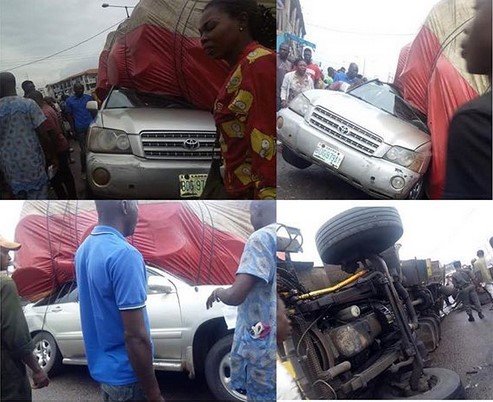 This unfortunate and yet fortunate incident happened in Benin, Edo state.
The two occupants of the Toyota Highlander SUV were father and daughter.
Fidelis Omoruyi and his daughter, Omon, were lucky enough to get off the grip of death after a tyre-laden truck crushed their vehicle. They made it out alive.
The accident occurred along the Akpakpava Road, by First East Circular Junction. The cause of the accident was said to be a bump at the middle of the road.
Photos Of The Beautiful Oyingbo BRT Park Lagos
Mr Omoruyi said they stopped at a transport firm by the junction to deliver a parcel when they suddenly heard a loud noise as the truck crashed into their vehicle. Those that witnessed the accident described their survival as miraculous
Another eyewitness, Osasu, condemned the poor attitude of the agency responsible for the maintenance of roads in Benin, saying that the bump which allegedly caused the accident has caused many others