Femi Gbajabiamila Meets Man Whose Keke Has A Fan, Audio System And Refreshments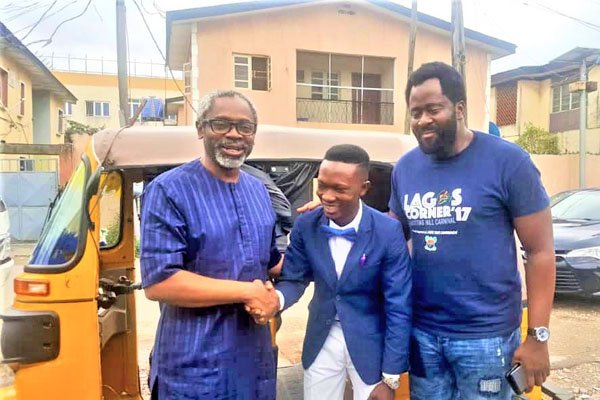 The Federal Lawmaker representing Surulere I Constituency of Lagos state,, Hon. Femi Gbajabiamila, recently has shared pictures he took with one of his constituents who drives a Keke (tricycle).
The lawmaker who expressed fascination about the news of how the young man's Keke is equipped with audio systems, a fan, wastebasket, sweets for passengers to refresh themselves with and lots more.
Femi Gbajabiamila wrote:
"Having heard the exploits of Mr. Samuel Ogundare a resident of my constituency and his corporate Keke business I sought him out and caught up with him today.
This is a young man who has taken so much pride in what he does, taken it to another level and is making a decent living from it. I am proud of him and will be doing a lot with and for him moving forward.
His keke comes equipped with visual and audio systems, a fan , waste paper baskets, sweets for refreshments, clean leather seats, air fresheners etc."