Flood Takes Over The Streets Of Lagos (Photos)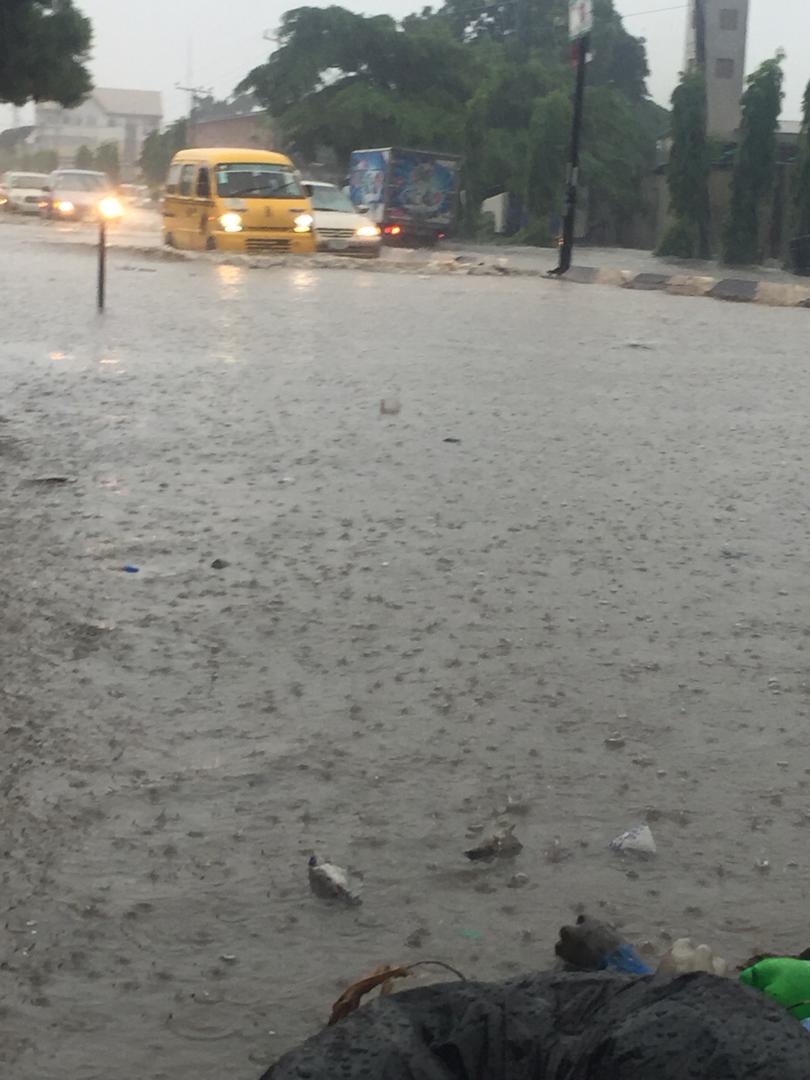 The rainy season is upon us again. Rainfall in some parts of the country especially Lagos can be a nightmare. Major roads and the roads right inside the street can be flooded to the extent that cars and those trekking find it difficult to move.
This is a period when one has to be very careful with your car so you don't end up flooding your car. If eventually you in one way or the other get your car flooded, it is most likely your car might turn into a money pit.
As we face the rainy season, please do well to read our post on "10 Safety Tips To Help You Drive & Keep You Safe This Rainy Season" to ensure you're on the safe side.
The picture we have below is a typical road in Lagos when it is raining. The roads are flooded most of the time. This is the street of Iju Ishaga in Lagos state, residents are forced to stay indoor due to high rise in water level in the area.