Floyd Mayweather Spends About ₦9m On Oil Change Each Time He Services His Bugatti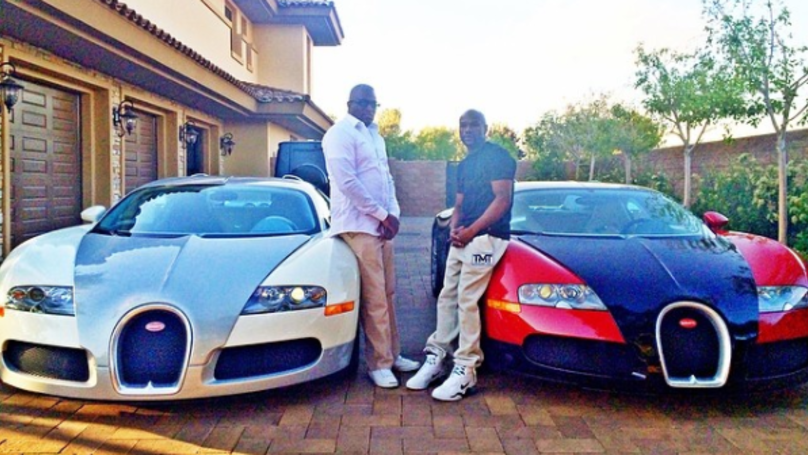 Owning an exotic cars ain't cheap. The sheer thought that Mayweather is spending what some people would make in 1 to 5 years on oil and fluid change is mind shattering.
TMZ Sports spoke with Mayweather's longtime car guy, Nigerian-born Obi Okeke also known as Doctor Bugatti ,who oversaw a maintenance on one of the boxer's 2012 Bugatti Grand Sport Convertible.
Doctor Bugatti said "The Bugatti is getting a major service. You know, ₦12.6m ( $35,000 ) worth of new tires, ₦9m ($25,000) worth of fluids and an oil change."
It's not as if you can go to any place that sells tires either, with Okeke saying he needed to ensure they arrived safely all the way from France, and they only have a shelf life of three years whether you drive the car or not.
So while a simple fluid and oil change costing ₦9m (enough to buy at least 2 brand new cars in Nigeria ) might seem much for us, it's barely a drop in the ocean for him.
See the photos and video of the Brand New N180m 2018 Rolls Royce Phantom Floyd Mayweather just got HERE