Ford Launches Professional Version Of The F-150 Lightning Electric Truck (Photos)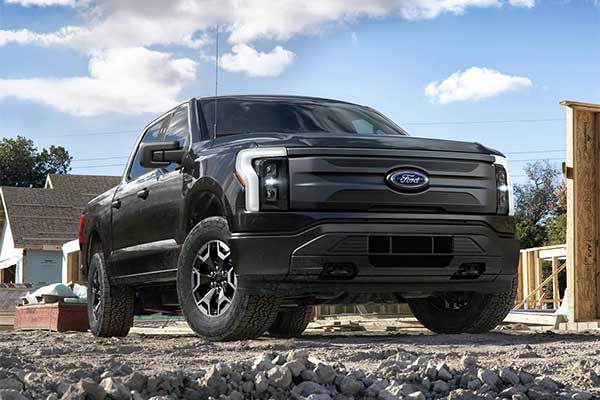 Ford today launched the F-150 Lightning Pro model which is meant for commercial use. This is a welcome development, as professionals and site workers can now have a feel of the electric pickup that will cater for all their needs.
Purpose-built for commercial customers, it bears a number of similarities to the standard F-150 Lightning. Like the passenger version, it comes with the same 426 horsepower, and 775 lb-ft of torque as the regular Lightning, as well as the option of a more powerful setup with 563 hp. The base version has 230 miles of range, can tow up to 7,700 pounds, and has a targeted payload capacity of 2,000 lbs, while the more powerful version can tow as much as 10,000 pounds and manage 300 miles of range.
One key difference between the two versions is the charging solution as the entry-level model has a 32-amp charger while the other is bundled with an 80-amp charger (optional on the base model). With the upgraded charger, it takes eight hours to fully replenish the extended-range battery from 15 percent. DC fast-charging at 150 kW is supported, in which case 41 minutes are needed to charge from 15 to 80 percent.
The 2022 F-150 Lightning Pro will be offered exclusively in the four-door, five-passenger SuperCrew body, featuring a 5.5-foot cargo bed. In true, workhorse fashion, the cheapest version of the electric truck is missing the fancy full-width LED bars, rides on smaller alloy wheels, and comes with unpainted bumpers and door handles.