Ford Mustang 5.0 GT Vs Dodge Challenger SRT 6.1 Hemi – Who's Your Winner?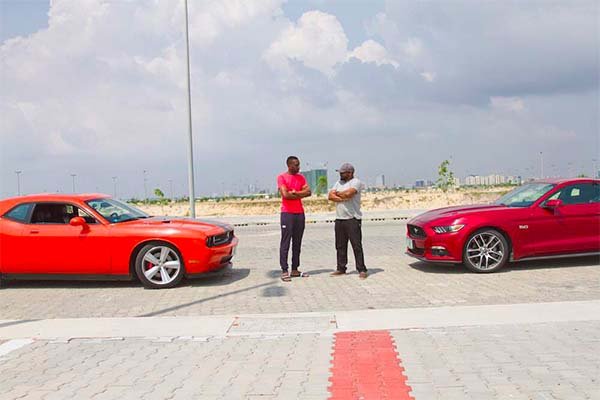 The Ford Mustang and the Dodge Challenger are among the longest living muscle cars that are still on the market till date. They are both American 2 door cars that have always gone head to head. Now, Motion Town is putting both cars on the track at Eko Atlantic City for a drag race. Let's see who will take the lead with 2 ultimate drivers behind the wheels.
So seat tight, fasten your seatbelts and let's go on a hot pursuit. The car in the rearview mirror will be the police ?
Before your final verdict, check out the statistics of both vehicles below:

See Related Post Ford Unveils All-New 2018 Mustang