All-Tesla Racing Series Gets The Green Light After Model S P100D Passes Crash Tests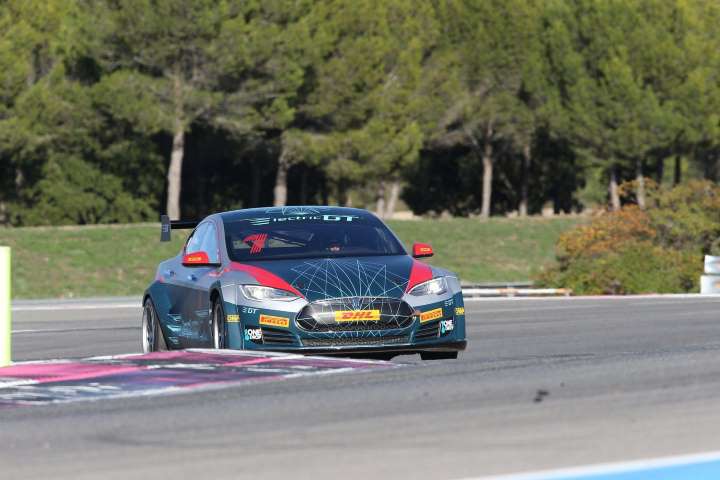 Nearly two years after being announced, an all-Tesla racing series has been given full approval from the Fédération Internationale de l'Automobile (FIA), the association that oversees Formula One and other major motorsports around the world.
The ultimate plan for the Electric Production Car Series (known before as the Electric GT World Series) is to become the venue where manufacturers can pit their best-performing electric cars like the P100D, Jaguar I-Pace , Porsche Mission E and Aston Martin RapidE against each other.
EPCS first planned to launch its championship with the Tesla Model S P85+, but they instead decided to use the Tesla Model S P100D with 'Ludicrous+' after it was announced. They claim that a stripped-down racetrack-ready Tesla Model S P100D  can accelerate from 0 to 60 mph in 2.0 seconds (0 to 100 km/h in 2.1 seconds).
The change turned out to be a good decision since they ended up crashing their original Tesla Model S prototype race car during testing.
As for their modified Model S P100D, they claimed that they reduced the weight by 1,100 lbs with biocomposite and by stripping the interior.
They also released all the rules and regulations of the series for the 10 teams and 20 drivers.