Ford's Large Sedan The Taurus Makes A Comeback But It's For The Middle-East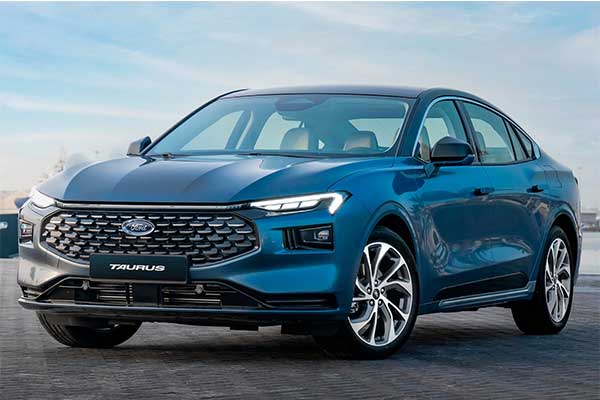 The Ford Taurus was discontinued in the U.S. back in March of 2019 after roughly 8 million were produced over 34 years of mostly continuous production, marking the end of an era. However, the Taurus name lives on in China, where that model rides on the Ford CD4 platform, as well as the Middle East, where it has been that region's best-selling nameplate for the last five years. Now, the all-new Ford Taurus has been revealed for the Middle East, though it's just a rebadged version of the also-new Chinese Ford Mondeo.
Interestingly, the Taurus enjoys great popularity in the Middle East – it's the brand's best-selling vehicle in the region. The sales figures reflect this; in Saudi Arabia, sales increased by 73% while Kuwait saw an incredible 125% jump in year-on-year growth.
Its popularity is not surprising, with plenty of standard features up for grabs. Adaptive cruise control, blind-spot intervention, and collision mitigation are standard, along with wireless charging. Tech lovers will appreciate the 13.2-inch centrally-mounted screen with Apple Car Play and Android Auto. Aside from the 2.0-liter Ecoboost engine mated to an eight-speed auto box, Ford hasn't detailed additional powertrain options. Buyers will be able to select from three wheel size options, as well as a panoramic sunroof.
As with the Mondeo, the 2023 Taurus will be built in China and distributed to the Middle East. European and American customers should not expect the Taurus or any sedan/hatchback car from Ford as they have become a full-time SUV and truck (commercial) manufacturer.