FRSC to Carry Out "Operation Show Your Driving License'' in Lagos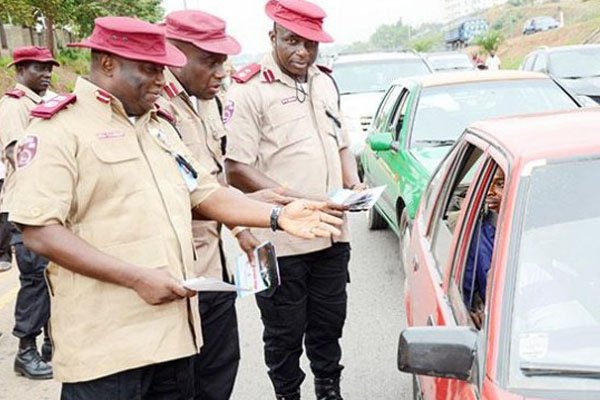 The FRSC is to embark on an exercise it has tagged "Operation Show Your Driving License''.
This much was made known by Hyginus Omeje, the Lagos State Sector Commander of the Federal Road Safety Corps (FRSC).
Mr. Omeje disclosed this on Saturday during an interview where he also has disclosed that 56, 767 driving licenses were yet to be collected by their owners.
He said that the exercise to get motorist to show their drivers license would be carried out across all units of the command.
Also, according to him, this is necessary so that that motorists will come to their office to collect their driving' licenses.
"We have no backlog of new driving licenses in Lagos State. There are 56,767 licenses yet to be collected by their owners" he said.
"We have sent SMS to their owners that their licenses are ready for collection but they ignored responding to our messages,'' the FRSC the Sector Commander said.
Omeje also expressed unhappiness at the attitude of some road users who drive vehicles without valid licenses. He said that valid driver's licenses remained the only certification required by drivers to drive on the road.
According to him, the fine for a driver driving without a valid license is N10, 000 and the vehicle of such offender would be impounded. It would be done with the assumption that the driver was not licensed to drive.
According to Omeje, the FRSC corps was not interested in the fines or depriving anyone the comfort of his vehicle. Instead, he advised that motorists should endeavor to do the right thing and be conscious of their safety.
The Lagos Sector Commander also disclosed that between Feb. 26 and March 2, no fewer than 4, 644 licenses were collected by the applicants.
Also See: Buy and sell cars faster on Carmart NG