FRSC To Clampdown On Vehicles With Faulty Brake Lights During Easter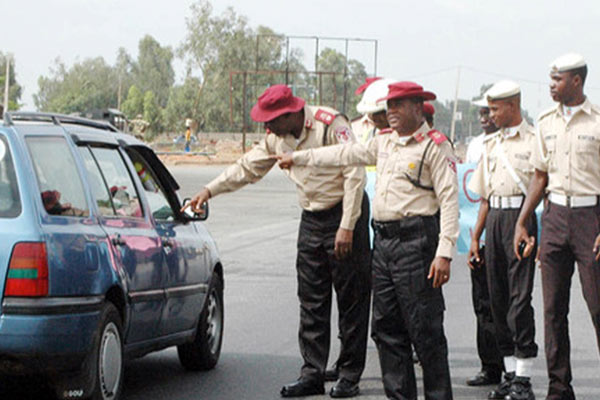 Federal Road Safety Corps (FRSC) officials to clampdown on vehicles with faulty brake lights during Easter. 
Officials were also directed to ensure strict sanctioning of overloading, rickety vehicles, and excessive smoke emissions.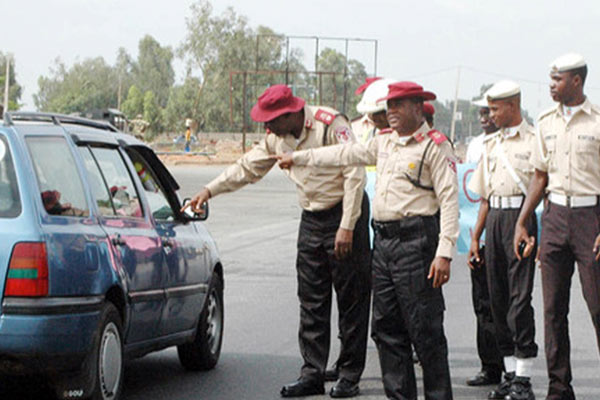 The Federal Road Safety Corps (FRSC) says it has deployed 25,225 marshals to cover 29 critical road corridors during Easter celebrations, threatening to fine motorists with vehicles that emit excessive smoke and have faulty brake lights.
The commanding officers were also directed to step up patrol operations and ensure strict sanctioning of critical offenses like overloading, rickety vehicles, and excessive smoke emissions.
The agency said it would sanction motorists for speed limit violations, overloading, tyre pressure violation, and light signs violations, including malfunctioning directional lights, headlights, rear lights, and brake lights.
Its spokesman, Bisi Kazeem, on Wednesday in Abuja, said the corps marshal, Boboye Oyeyemi, gave the directive for the deployment. The operatives are regular and special marshals who will patrol the designated road corridors from April 13 to 20 to ensure the free flow of traffic and possibly reduce traffic fatalities by 15 percent.
The FRSC also assigned 580 patrol vehicles, 92 ambulances, 17 tow trucks, and 73 motorbikes as logistics support for the special patrol.
Two thousand and ninety-six reflective jackets, 1,000 reflective cones, 73 tyre pressure gauges, extricating machines, and breathalyzers are on hand for the exercise.
The FRSC also activated 28 road traffic crash clinics and 48 Zebra points on major routes. The routes would be covered by 92 ambulances for rescue operations and conveying injured victims to hospitals.
The FRSC also activated 22 help areas to ensure prompt removal of obstructions, corpses, and the injured in the event of fatalities in road crashes.
This is in addition to 10 traffic control camps dedicated solely to identifying gridlock areas to be manned throughout the day and night during the celebrations.
The corps also established a situation room at the national headquarters to monitor activities across the country and collate and process information for dissemination to relevant commands and stakeholders.