FRSC Visits Major Transport Companies To Promote Road Safety During This Xmas Period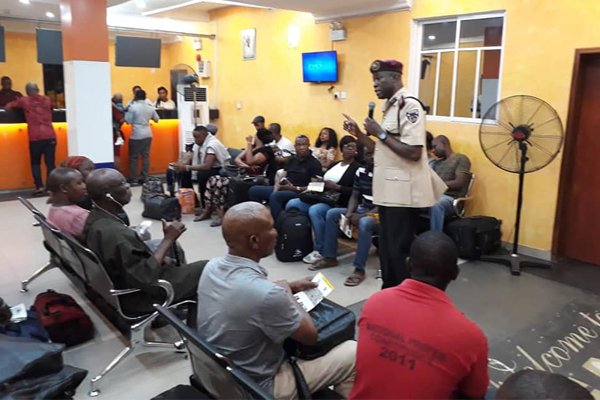 Officials of the FRSC have been visiting Parks and Terminals of transport companies around the country.
This exercise is part of an efforts to ensure Fleet Operators raise their level of  compliance to set standards for safe operations during this Yuletide Season.
During such visits, the personnel of the Corps educate Fleet Operators & Passengers on their roles towards achieving a crash-free Yuletide Season. They also enlighten them on the Corps' target to achieving a safer environment where road traffic crashes leads to "no death".
The Inspectorate Teams have so far visited a good number of  Parks and Terminals Nationwide.