Future Cars Will Be Speakerless -Tech And Tyre Continental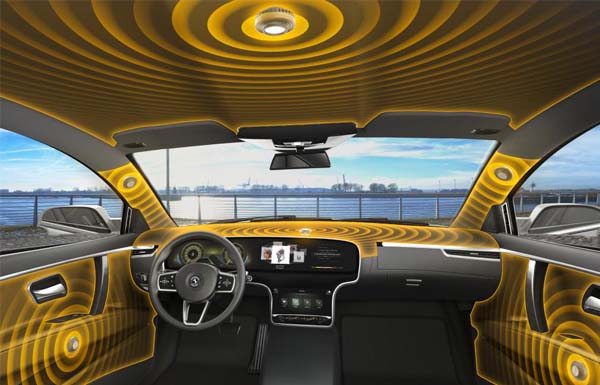 Tech and Tyre Company Continental's Engineers have found they can use interior surfaces in cars such as the roofs, seats, and dashboards to generate sound instead of the regular speakers.
The new technology set for future cars is said to be cheaper for car makers to manufacture as well as helping save weight and improving vehicle fuel economy.
The first test was on the Mercedes C-Class, the engineers replaced loudspeakers with 90% lighter sound actuators that create sound by vibrating different surfaces of the vehicle. The sound actuators consist of a magnet and coil that vibrates, thereby turning the whole car into a speaker and giving it a more 3D sound.
Dimitrios Patsouras, director at the Continental Engineering Services stated that "The A-pillar is suited for high frequencies, while the door panels, for instance, have the right properties for generating medium frequencies."
Although these new tech has been tested successfully on several cars, the company says that its still years away from production and sales.
See Related Post This Is What Tyres Of The Future Could Look Like