This Is What Tyres Of The Future Could Look Like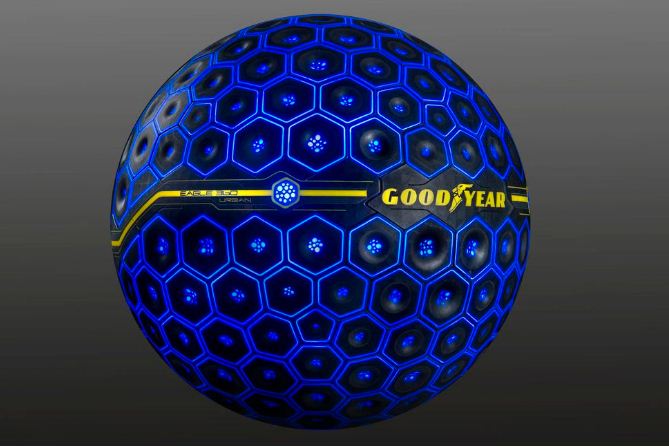 Cars without tyres are like humans without legs.At Geneva,Goodyear just displayed a new version of what could be the tyres of the future .Some of you might have seen it science fiction ,but soon enough it would become reality.
The new version looks way more "techy" and "smarter" and cooler.
Here is what the previous version looked like :
Image Credit:Goodyear
Let me give you a quick breakdown
Highlights
Its 3D printed
Its spherical
Its connected to your car by magnetic levitation (simplified -it won't be mechanically connected to the car,it would be suspended away from the car but connected to it magnetically)
Since its spherical you can drive sideways without actually needing to drift the normal way you would on regular tyres.
It has sensors that detects the road conditions and adjust the speed of the car depending on the road condition(for example slowing down on a rough road).
The sensors on the tyre also periodically monitor the wear and tear on the threads and alerts you when needed.
This is a video of the presentation of the previous version:
Presentation of the new version at this years edition of Geneva Motor Show :
Not much difference , but minor improvements.
What do you think ?
Would you like to drive ,with one of these tyres ?
Kindly comment below
Don't forget to share,subscribe and follow us.
Also download our app !