Hyundai's Luxury Brand Releases Its Concept SUV – Genesis GV80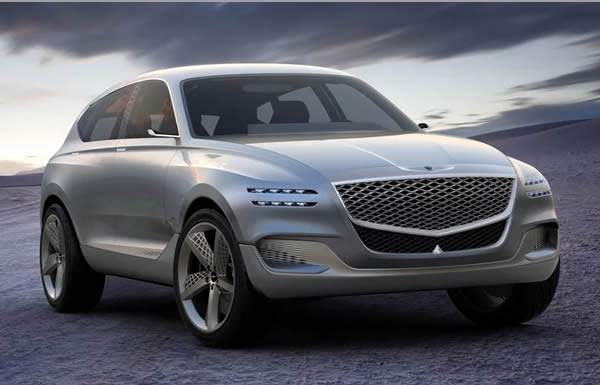 The Genesis GV80 was unveiled at the New York Auto Show to fight rivals like BMW X5, Benz GLE and Lexus RX. Obviously, the South Korean automaker does not want to be left out as global SUV sales has increased drastically.
The GV80 concept makes use of a plug-in hydrogen fuel cell powertrain. However, Genesis has confirmed it will unlikely make it to the production model at this stage.
According to former Lamborghini designer and head of Genesis design, Luc Donckerwolke, the concept SUV reflects the future of the brand's aesthetic direction.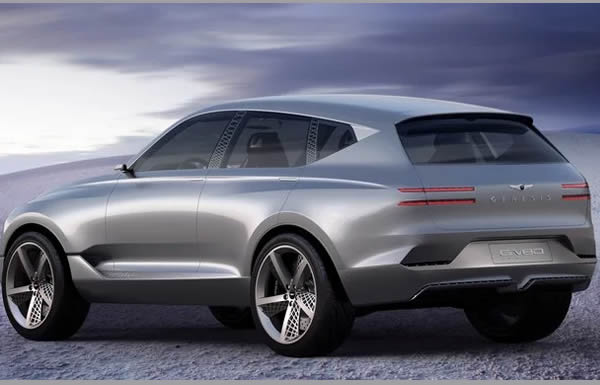 "The GV80 Concept is an SUV that alludes to the confidence and evolution of the Genesis brand – its design is timeless, with an understated yet dynamic overall surface complexity," Donckerwolke said.
"These are all characteristics that embody Genesis products and delicately reflect distinctive elements, which you'll continue to see in future models from our brand."
The GV80 features amazing quad lamps, 23 inch wheels, large 22 inch infotainment screen and a sloping roofline.
It should be in the market in the next 2 years.
Do you think Hyundai is doing a good job? Are you feeling the GV80?
Don't forget to tell us in the comment section. Also Rate, Like, Share and Download our app.