Germany Will Have Hydrogen Powered Trains By 2021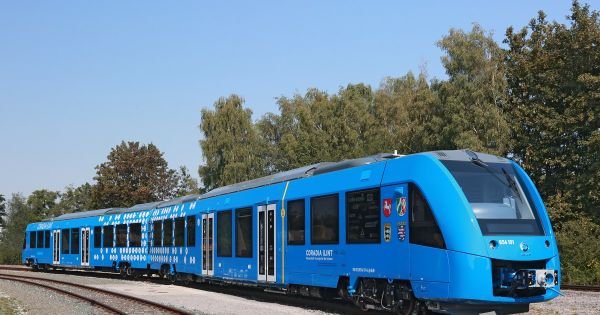 Germany is one of the countries doing everything possible to end the use of fossil fuels. An addition to the list of their efforts and goals is a hydrogen powered train.
German and French engineering company Alstom have signed a deal that will see the latter building a series of hydrogen-powered trains that will go into service starting in 2021.
Alstom said it will build 14 emission-free trains, called Coradia iLint, with a range of 1,000 kilometers (621 miles) on one full hydrogen tank, and can reach a top speed of up to 140 km/h (87 mph).
"This day represents a real breakthrough in rail transportation and a big step change [sic] towards a clean mobility system,"

"For the first time worldwide, a hydrogen-fueled passenger regional train will replace diesel trains, generating zero emission with the same performance as a regular regional train and up to 1,000 km autonomy."

– Gian Luca Erbacci, senior vice president for Europe at Alstom.
Hydrogen-powered vehicles, much like Toyota's hydrogen trucks, only emit water vapors during operation, making them an incredibly eco-friendly alternative to diesel that won't produce harmful emissions and worsen global warming. The move to make vehicles use hydrogen, would lead to a safer and cheaper source of energy.
Source:futurism