Ghana Vs. Nigeria Railway Line Construction: The Costs Will Shock You!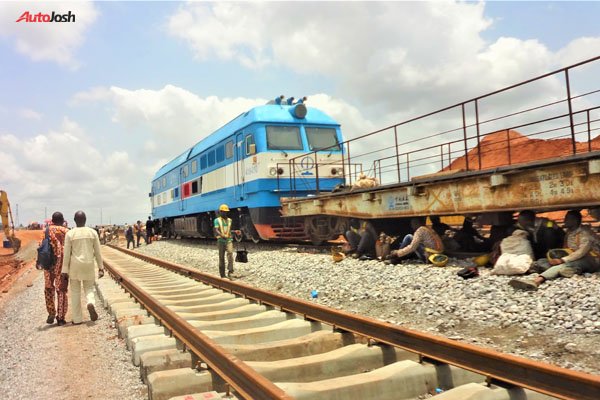 Just like Nigeria, Ghana will be having a standard gauge railway line.
The Ghanaian government and the Ghana European Railway Consortium (GERC) recently reached a concession agreement for the construction of the line.
The railway line, which will run on a 340km track, will cost Ghana $2.2 billion.
Under the project, GERC proposes to build a double line railroad with maintenance roads on each side and it would have fencing on each side to protect the rail lines.
The system would consist of three major stations in Accra, Koforidua and Kumasi; with additional 30 minor stations ad stopping points along the line.
The entire rail line would be electrified, thus the locomotives and coaches would be electric, the first in the country.
GERC would also build a sleeper factory in the country, which would have the capacity to produce over 1,000 sleepers per day, with the factory employing 550 full-time workers.
It would take three years to complete the project.
Meanwhile, in 2016, in Nigeria, the ongoing construction of a 156 km standard gauge railway line connecting Lagos to Ibadan was contracted for a $2 billion.
The contract for the project was awarded to the construction firm, China Civil Engineering Construction Corporation (CCECC).
This brings to question why the cost of constructing the railway track in Nigeria is costing us almost twice what it cost in Ghana.
Or is there more that our government is not telling us?