Gov Tambuwal Gifts Ford SUVs To 20 Judges, Inaugurates Reconstructed Sokoto High Court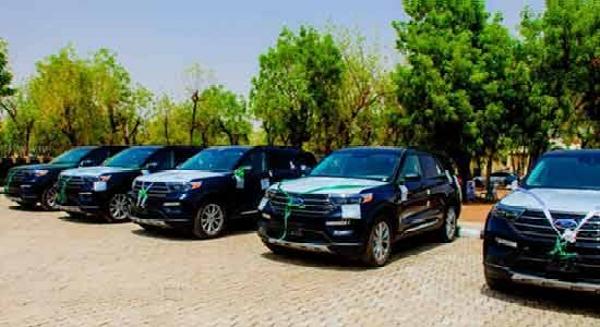 Gov Tambuwal gifts Ford SUVs To 20 Judges during the commissioning of the reconstructed Sokoto High Court Complex.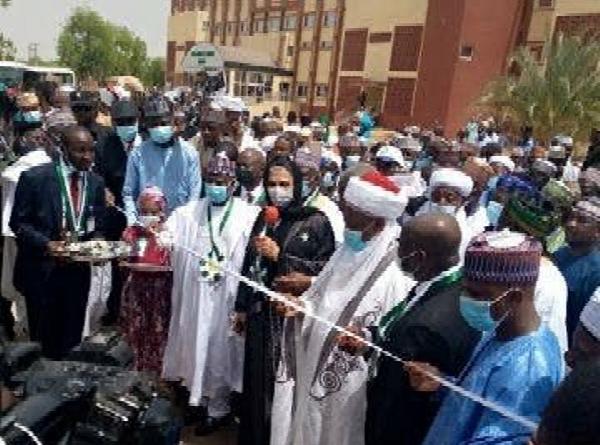 The Minister of Justice and Attorney General of the Federation, Abubakar Malami (SAN), on Monday commissioned the remodelled Sokoto High Court after decades of its being in a sorry state.
During the commissioning of the edifice, Gov. Aminu Waziri Tambuwal of Sokoto State gave out official vehicles, Ford Explorer SUVs, to 20 Judges to improve their operational efficiency.
Speaking during the occasion, Tambuwal revealed that the greatest setback to the judiciary in the country over the years has been the intrusion among the political elites.
According to him :
"the greatest danger to the independence of the judiciary comes from political interference with the workings of the Court."
He added that :
"We are doing our best to support the judiciary. This is because we believe in its independence and ability to give hope to the common man,"
Reacting to the gesture, the justice minister commended the Governor for reconstructing the complex and equipping it with state-of-the-art facilities.
"This should be a morale booster towards effective justice delivery. The job done on this complex shows how seriously the state government takes the judiciary,"
"Several meetings have been held to ensure that the welfare scheme for judicial officers reflects current realities.
"A committee on the review of judicial officers' salaries and conditions of service has been constituted to ensure a better welfare scheme.
"Let me assure you that the efforts of that committee will soon come to fruition and to the advantage of judicial officers,"