GR bZ4X Crossover Performance EV Is Being Considered By Toyota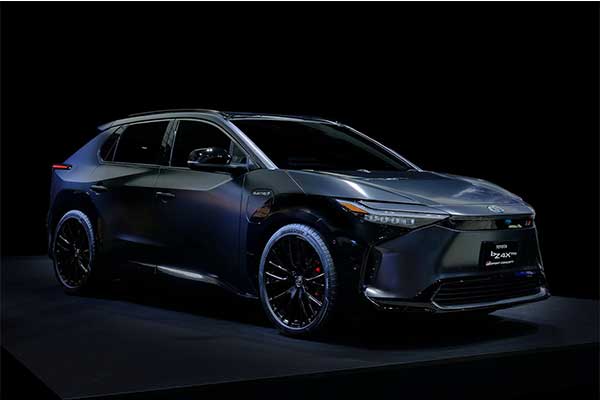 Toyota Gazoo Racing made headlines a couple of years ago with the performance-focused GR Yaris, but the company is now working on something quite different – a hot variant of the bZ4X crossover.
Earlier this year, Toyota teased a performance-themed bZ4X GR Sport Concept at the Tokyo Auto Salon and the Japanese automaker is currently working on how to take the concept to the next step. "We are talking with the GR guys, but it's still not a concrete idea yet," said bZ4X chief engineer Daisuke Ido.
Ido said that the biggest challenge of developing a performance variant was not achieving sufficient power or torque from the electric powertrain, but ensuring it offered handling and performance that matched other models in Toyota's GR well-regarded line-up.
"That is a challenge, always," said Ido. "We can control any profile with a battery EV, so the feeling is very important, and we have to work out how to offer a higher power with the same mechanism. That's the challenge."
Creating more power shouldn't be that difficult as the Lexus RZ 450e that uses the same platform produces 308 hp from its dual electric motors. Toyota could potentially push the output even further by offering two 150-kW motors from the FWD version, equaling a little over 400 hp. This sounds like an easy move, but the bZ4X's range is already pretty short at around 222 miles. Adding beefier motors would only drain the battery quicker.
The bZ4X is the first production model to use Toyota's new E-TNGA platform, and will initially be offered with a single motor producing 201bhp, and a 215bhp twin-motor set-up that offers all-wheel-drive 215bhp.