Toyota Unveils Production Version Of Its bZ4X Electric Crossover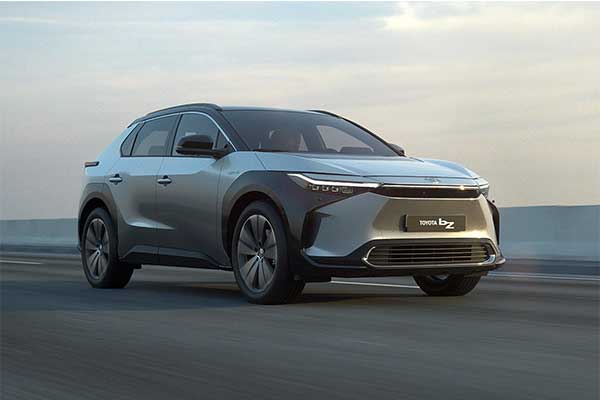 Sometime in April, Toyota showcased its electric crossover concept bZX4 that the Japanese company refused to give details about. Fast forward now and a production version has been launched with all the specs.
When it goes on sale in mid-2022, the EV SUV will be offered in two versions depending on the number of electric motors. The base model relies on a single electric motor mounted on the front axle with a peak output of 201 horsepower and 195 pound-feet of instant torque. The FWD model should be able to accelerate from a standstill to 62 miles per hour in 8.4 seconds and reach a top speed of 99 mph.
Optionally, buyers can add an electric motor to the rear axle for through-the-road all-wheel-drive and a 214-horsepower output, with each motor making 107 horses. That doubling the motor count only adds 13 horses which do 0 to 60 in 7.7 secs.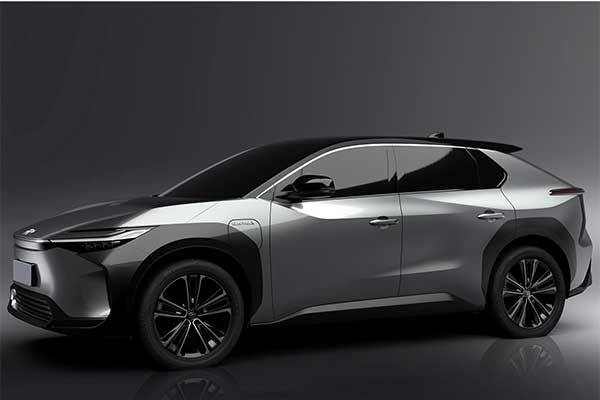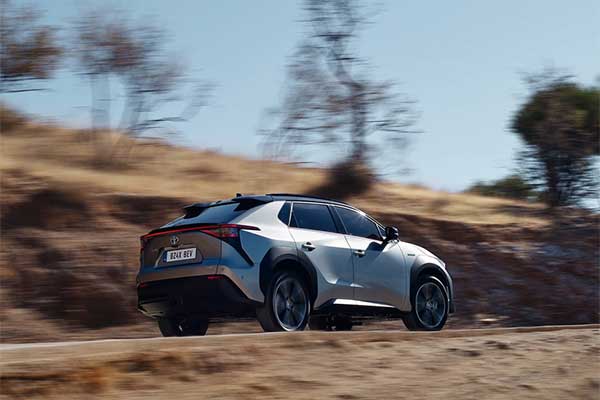 A 355-Volt lithium-ion battery with a capacity of 71.4 kWh is located under the floor of the bZX4 and is temperature-controlled for efficiency. The WLTP range is approximately 500 km (311 miles) for the FWD variant and 460 km (286 miles) for the heavier AWD variant. The battery supports up to 6.6 kW AC charging and up to 150 kW DC charging that is capable of an 80 percent charge in 30 minutes.
Toyota claims the battery capacity will still be at 90 percent of the original after 10 years of use or 240,000 km (150,000 miles)
Inside, Toyota has provided an extra-wide cabin space that provides as much side-by-side space as a D-segment sedan like the Corolla Altis or a Honda Accord. It also promises class-leading legroom for front and rear occupants, "home-like comfort" thanks to a low instrument panel and the availability of a large panoramic roof, and an upholstered instrument panel for a familiar and comforting feel. Every variant of the bZ4X gets a digital instrument cluster mounted relatively high in the name of visibility, and some are available with an optional yoke-like steering wheel connected to a steer-by-wire system, which is a first for the Japanese brand.
Production of the BZ4X will be handled at plants in China and Japan. More details on the U.S.-spec bZ4X will be announced closer to next year's market launch.