Chevrolet Unleashes A Beast In The 670 Hp Corvette Z06 C8 (Photos)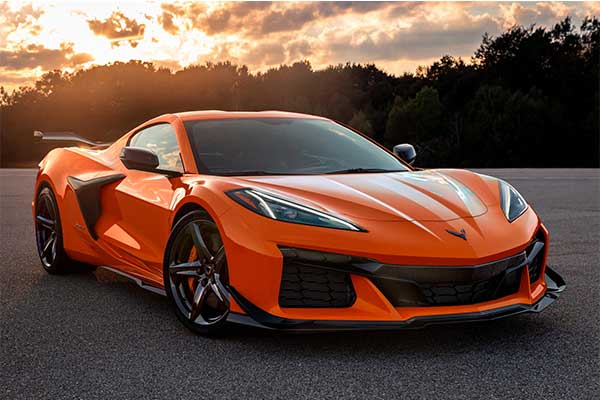 Chevrolet has launched its most powerful variant of the Corvette which it claims is a Ferarri killer for an affordable price in comparison to its Italian rival.
Unveiled in a live stream hosted at the Petersen Automotive Museum, the Z06 that is available as both coupe and convertible bring high-performance aero features and a naturally aspirated flat-plane crank 5.5-litre V8. The latter has an 8,600 rpm redline that churns out 670 hp (679 PS/500 kW) and 460 lb-ft (623 Nm) of torque at 6,300 RPM.
This bonkers new engine is what everyone will be talking about, but like previous Z06 models, it's only part of the performance equation. The aforementioned wider stance allowed Chevrolet engineers to fit the new Z06 with the largest wheels ever used on a production Corvette. 20-inches in front wear 275/30-series tires, while 21-inch wheels at the back roll with steamroller-spec 345/25-series tires. And if you don't like the standard-issue "spider" wheels, Chevrolet offers seven various wheel packages to choose from.
The new Z06 will be offered in 12 colours and with seven available wheel packages including five finishes on the forged aluminium wheels and carbon fibre ones. It'll offer seven interior colours as well, three-seat choices and six seatbelt options. There are also two interior carbon-fibre trim packages, plus a "Stealth Aluminum" option and six colours for brake callipers. Available safety features included rear park assist, rearview camera, front and rear cameras with curb view, blind-spot indicators, rear cross-traffic alert, a head-up display and a review mirror camera.
With all that power, the cost of the Z06 will be estimated at above $80,000 which in all indications way affordable than the cheapest Ferrari out there.