Harrison Chinedu: The Nigerian That Holds The World Record For Distance Traveled On A Bicycle With Football On The Head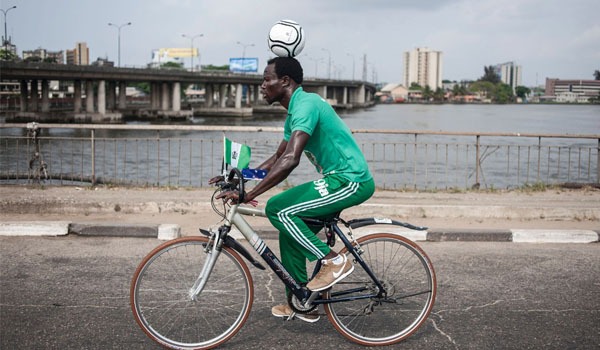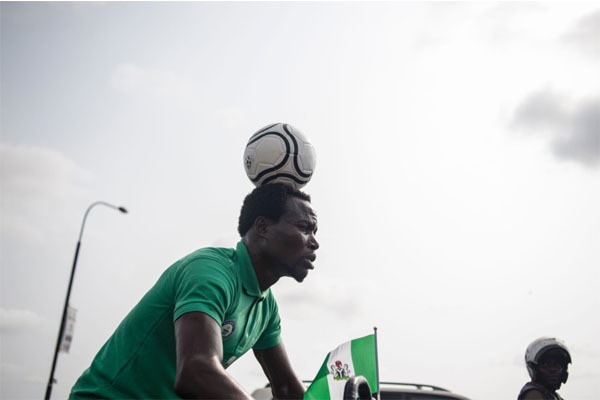 Harrison Chinedu entered the Guinness Book of World Records as the first man to cycled a total of 103.6 kilometres
He achieved this feat by cycling across Lagos without dropping the ball.
According to him, he discovered the skill during his 10-year professional football career.
He said he then read about the Guinness World Record and set out to do something extraordinary.
At the time he set the record, he was a Cambodia-based footballer.
According to Chinedu, the most challenging part of his trip was cycling on the Eko Bridge, one of the three bridges connecting the Lagos mainland and Lagos Island. It sits over the Lagos lagoon and is 3.43 kilometers long.
He said he found it tough to maintain balance with the high wind speed on the bridge.
Chinedu said with the help of policemen and Lagos State Traffic Management Authority (LASTMA) officers he was able to navigate through heavy traffic, bumps and potholes on the road.
Responding to critics who have said he could not have kept the ball on his head because of the poor state of some Lagos roads, Chinedu shrugged it off and said he had simply mastered the art.
"Pedaling the bicycle, controlling the ball, watching for traffic- its all calculation," he said.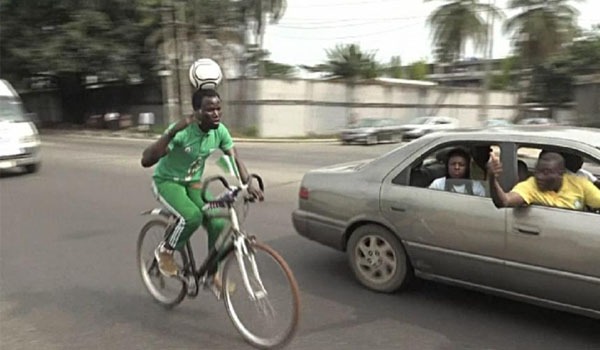 His first attempt to appear on the Guinness Book of World Records was eight months ago in March this year.
He walked a total distance of 48.08km for 6 hours and 15 minutes while balancing a football on his head.
An Indian soldier, Naib Singh, who walked a total distance of 45.64 km in 2014, previously held the record.
Chinedu posted this picture of the certificate he claims he received from the Guinness World Records.
"This is one record created by me and I am happy that I have done my own side," Chinedu said.
Harrison Chinedu set the world record on November 20, 2016.