30 World Leaders Who Ride Bicycles. See The Nigerian Among Them (PHOTOS)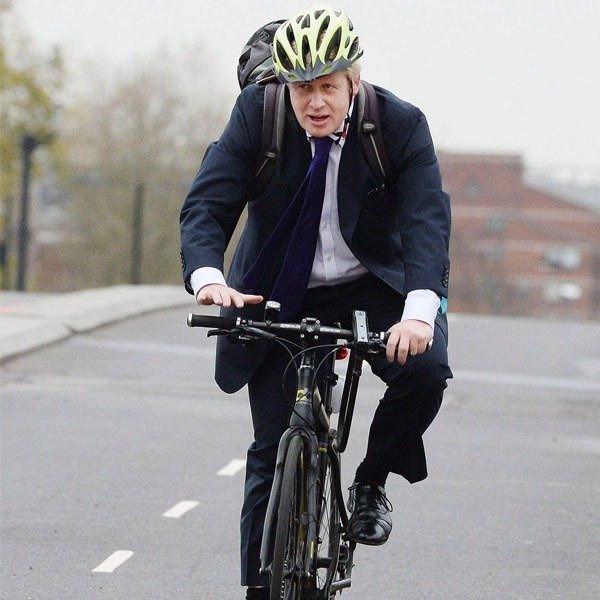 World Leaders Who Ride Bicycles
Leaders of nations are known for very lavish motorcades.
Even in extremely poor African nations, the President's convoy is usually quite elaborate.
No matter how short the trip is, there is a motorcade to transport the leader's spouse, members of the press, security, and VIP guests, etc. While the President travels in armoured vehicles, typically specially configured limousines.
However, some notable world leaders have shocked us by travelling in an unusual mode of commute: the bicycle!
Some of these cycling Politicians cite reasons such as reducing carbon emissions that cause global warming, for their decision to use bicycles.
Indeed, bicycles do not require fuel in the same sense of cars and buses. Therefore, cycling does not release any more carbon emissions.
Motorize transport accounts for nearly 25% of global carbon emissions, with 80% of people in cities choosing high-emissions-producing motor vehicles for their private transport trips.
Meanwhile, some other leaders cite health reasons for their choice of cycling.
Truly, cycling comes with health benefits. For instance, it improves cardiovascular and aerobic fitness, lowers blood pressure, boosts energy, builds muscle, and improves coordination.
Whatever the reason, it is always an awe-inspiring sight to see a politician commute using one of the most modest means of transport.
Below are some photos of some world leaders who have been spotted riding bicycles.
Tony Blair and former Spanish prime minister, Jose Maria Aznar (June 1997)