Checkout The Truck That Fell At Ojota Today (PHOTOS)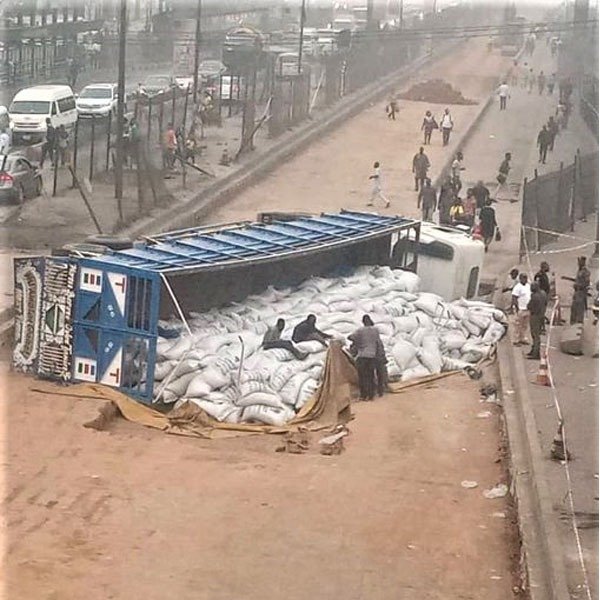 An articulated truck laden fell down on the road construction site at the Ojota bus-stop axis of the Ikorodu expressway.
It is unknown why the truck opted to drive into the particular lane at the site which had been cordoned off to divert traffic away.
However, there are speculation that the truck drove into the construction site area at late at night, without knowing that the particular lane had been cordoned off.
For years, that particular location has become notorious for perennial traffic on the Ikorodu road. The failed portion of the road between the Interchange and Kudirat Abiola junction significantly contributes to this.
To confront this perennial challenge, the Lagos State Government has mobilized construction giant, Julius Berger to fix the road.
For effective management of traffic, traffic signs and officers have been deployed to that location. This is to ensure the smooth flow of traffic while the rehabilitation work is ongoing.
The Ojota Interchange to Kudirat Abiola Junction stretches about 500 meters long.