See How BRT Lane Causes Traffic Gridlock At Ojota (PHOTOS)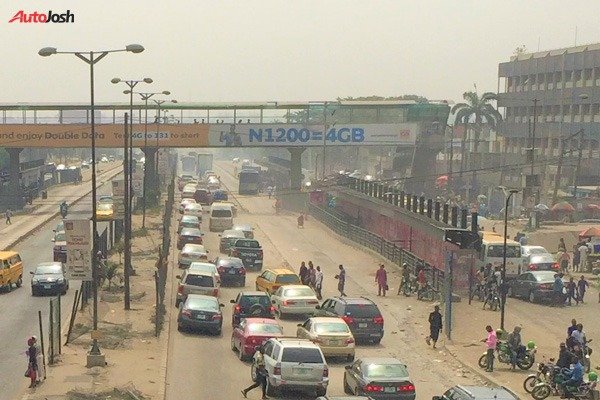 See How BRT Lane Causes Traffic Gridlock At Ojota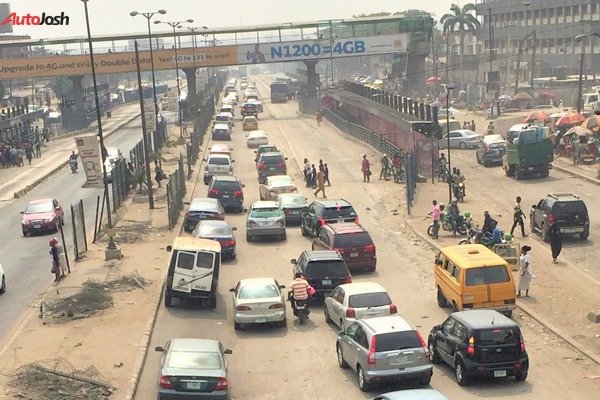 For decades, the Ikorodu expressway has been notorious for traffic gridlocks.
Before the government carried out the dualisation of Ikorodu Road, an entire stretch of the road begged for expansion. It was the Owode Onirin to the roundabout axis. The road had become too narrow for the volume of vehicles which daily plied the road.
Residents eventually heaved a sigh of relief. This was when the government eventually awarded the contract for its expansion and dualization which was eventually executed.
However, sadly, now, the nightmare has returned, owing to the infusion of the BRT lane which has, undoubtedly, narrowed the road to a mere two tiny lanes for the huge volume of vehicles from the ever-growing city.
Residents had hoped that with the proposal of the BRT means of transport, the government was also going to introduce and construct additional special lanes, but that never happened. It is sad to note that no one is addressing this anomaly.
One particular spot that has become notorious for snarling traffic buildup is the Ketu-Tipper-Ojota axis. The BRT lane causes the vehicular buildup there.
The BRT lane demarcation at Ojota makes a sudden appearance. This causes the narrowing of the expressway at that spot. As a result, vehicle converges at the narrow allowance in order to take turns in accessing the road.
The narrow and inadequate road at Ojota, coupled with the numerous potholes that are present there, is the causes of the long stretch of vehicular traffic that has become regular feature there.
Unfortunately, the Government, especially the agency responsible for the road design, LAMATA, appears to be turning a blind eye to this challenge.