Mercedes Sold A Record 2.34 Million Cars In 2019, The Highest In Its History
Daimler's Mercedes sold a record 2.34 million cars in 2019, the highest in its history – still number one in the premium car segment.
Daimler's Mercedes-Benz sold a record 2,339,562 or approx. 2.34 million cars worldwide in 2019, the highest sales volume in the Mercedes' history. 2019 was also Mercedes ninth consecutive year of record sales.
Mercedes said it posted sales records in Germany, China and the U.S, thanks to strong demand for its SUVs and high-end limousines. Its five largest markets last year were China, Germany, USA, Great Britain and South Korea.
Mercedes kept its leading position at the top of the premium segment in markets such as Germany, Great Britain, France, Spain, Belgium, Switzerland, Poland, Portugal, South Korea, Japan, Australia, Thailand, Vietnam, Singapore and South Africa.
China has been Mercedes-Benz's largest sales market since 2015, with 693,443 of cars sold. Sales rose 6.2% in China where customers ordered top-end Maybach Mercedes-Benz S-Class limousine at a rate of more than 700 vehicles per month.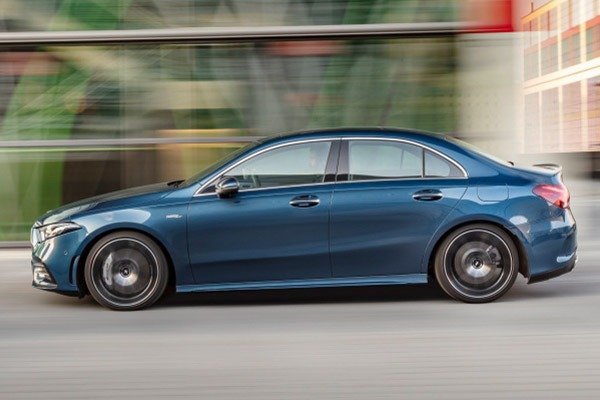 In total, Mercedes posted a new record in the Asia-Pacific region, delivering 977,922 units there.
937,881 cars were sold in Europe. Out of this figure, 318,353 went to Mercedes home country, Germany, the highest in the past ten years.
The NAFTA region accounted for 372,144 vehicles. 316,094 cars with the star were delivered to American customers, despite a challenging market situation.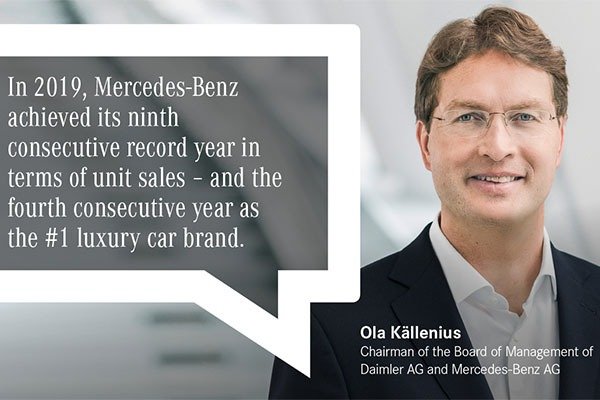 Commenting on the results, Ola Källenius, Chairman of the Board of Management of Daimler AG and Mercedes-Benz AG, said:
"The ninth consecutive record year underscores once more the strong demand for Mercedes-Benz vehicles, even amidst far-reaching changes in the mobility landscape."
"In addition, Mercedes-Benz continues to be clearly the number one in the luxury market – this proves how valuable our brand is."
"2019 was a year of great challenges for the automotive industry. The next two years will also be characterized more than ever by the transformation of our industry."
"In this challenging environment, we intend to further increase our unit sales and set the course for long-term competitiveness."
"With investments in new technologies and profitable sales growth, we are paving the way for Mercedes-Benz to lead the global luxury market as a pioneer of sustainable luxury also in an era of CO2-neutral mobility."
According to the company, every third Mercedes-Benz car sold last year was an SUV. In total, 783,700 SUVs, including the GLA, GLB, GLC and the G-Class off-roader were delivered in 2019. 34,912 G-Class was sold worldwide.
The German automaker sold 667,000 compact cars, an increase of more than 30,000 units. Mercedes sold 392,900 C-Class, while 351,000 customers chose an E-Class. The S-Class remained the world's best-selling luxury saloon, with 71,700 units sold in 2019.
The high-performance division of Mercedes also posted a record in 2019 as well. A total of 132,136 AMG-ied cars were sold, a double-digit growth of 11.8%.
The Smart brand also sold 116,800 cars in 2019.