This Ambode's Legacy On Lagos Roads Are Not Being Maintained (PHOTOS)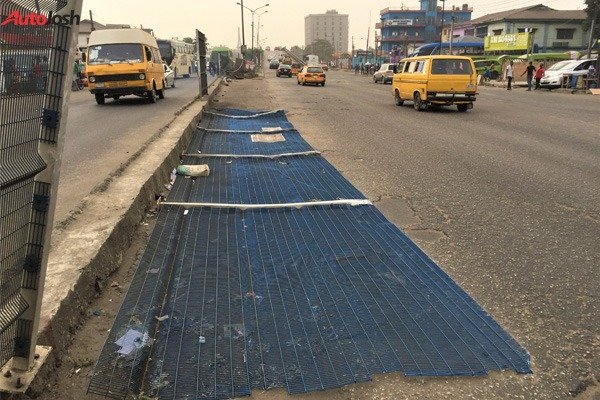 This Ambode's Legacy On Lagos Roads Are Not Being Maintained (PHOTOS)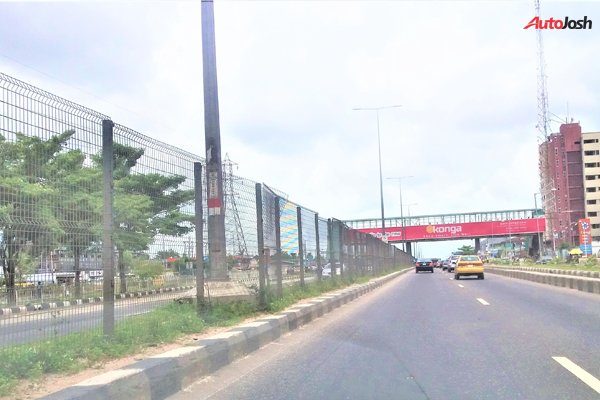 In 2015,  the Lagos Metropolitan Area Transport Authority (LAMATA) introduced a system to address the constant traffic in Lagos state.
LASTMA – a World Bank-assisted agency introduced the Wire Mesh median fences on roads and expressways in Lagos.
Installing Wire-mesh Fencing became necessary in order to ensure safety and orderliness on the expressways.
With these Wire-mesh fences, hawkers no longer have a field day on Lagos highway just as pedestrians do not cross the highway indiscriminately like before.
Instead, pedestrians are left with no choice than to use pedestrian bridges, walkways or other designated places.
Also, with the fences, pickpockets, robbers and other criminals activities were limited. Criminal could no longer emerge from anywhere and snatch valuables from unsuspecting pedestrians and motorists.
Many agree that the presence of the median fences contributed to the remarkable free-flow of traffic on major highways in Lagos.
These constructions have also enabled the government to save the cost of enforcing environmental laws in the state.
Sadly, these fences are – one of Ambode's legacies in the road transport sector – is already being destroyed.
An important question that is being asked is this: Why is LAMATA doing nothing to maintain or replace this damaged public infrastructure?