Lagosians, Why Are We Like This? (PHOTOS)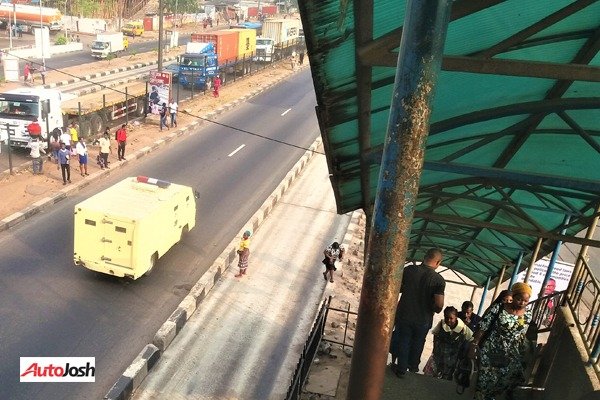 In Lagos, our love for short cuts is legendary.
For whatever reasons –  Lagosians  are always in a hurry.
Lagosians always have a way of circumventing established processes without any consideration for their consequences.
For instance, these wire mesh fences were constructed by the Governor Akinwunmi Ambode administration along very busy expressways in the state.
They were constructed to discourage pedestrians from crossing the expressway.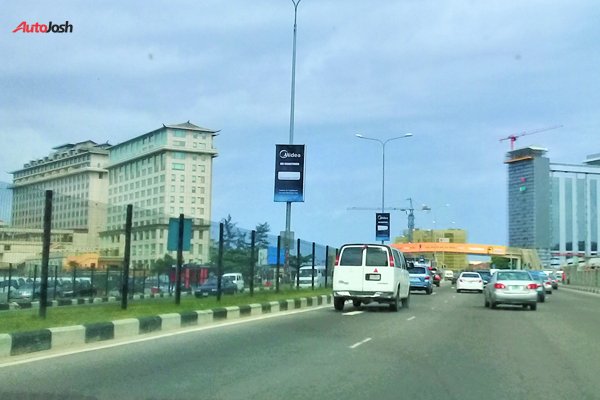 The median fences also serve the purpose of discouraging street trading and hawking on these expressways.
Also, with the fences – pickpockets, robbers and other criminals who emerge from nowhere and snatch valuables from unsuspecting pedestrians before disappearing into their hideouts have also being prevented from operating easily.
Despite these benefits, some sections of the median have been cut out to serve as thoroughfare for errant pedestrians.
In the pictures below, some Lagosians – despite the conspicuous presence of a pedestrian bridge and the inherent risk of getting run over by speeding motorists – can be seen using the cut out section of the wire fence as short cuts to the other side of the road.
Why do Lagosians put themselves in harms way?
Indeed, Lagosians, why are we like this?