Ambode's Wire-Mesh Fence On Expressways Are Being Vandalized (See PHOTOS)
Not long after his election as the governor of Lagos state, Gov. Ambode approved the installation of Wire-mesh fencing on medians of major expressways around Lagos state.
Installing Wire-mesh fences became necessary in order to ensure safety and orderliness on the roads.
With these Wire-mesh fences, hawkers no longer have a field day on Lagos highways, just as pedestrians do not cross the highway indiscriminately like before. Instead, pedestrians are left with no choice than to use the pedestrian bridges, walkways or other designated places.
Also, with the fences, pickpockets, robbers and other criminals who emerge from nowhere and snatch valuables from unsuspecting pedestrians before disappearing into their hideouts have also being prevented from operating easily.
Indeed, these fences have been proving to be useful for the purposes that they were designed to achieved.
However, the enemies of progress are at it.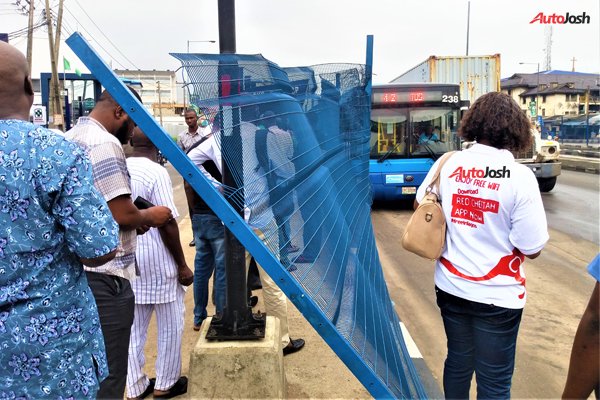 Vandals have begun a gradual destruction of the fences.
The activities of these environmental offenders can be noticed at locations such as Ojota to Ketu, from Berger on Lagos-Ibadan Expressway to Ojodu Abiodun. Oshodi, Alapere and some other busy areas, which have these fences.
Sadly, there does not seem like there is any attempt by the authorities to replace the vandalized sections of the fences.
Hopefully, these  wire-mesh fences will not go the same way of other public facilities in our society that ultimately suffer from lack of maintenance.