How Much Does 2005 Toyota Corolla Costs In Nigeria?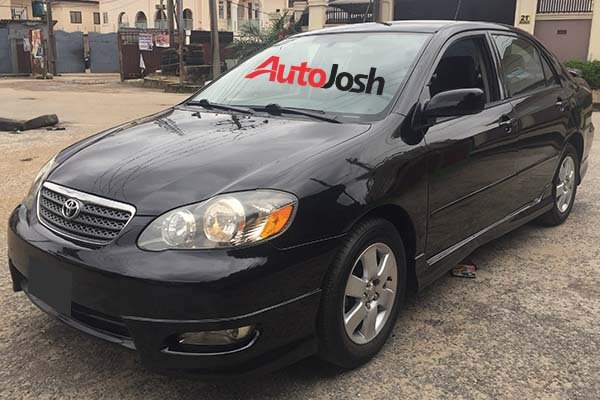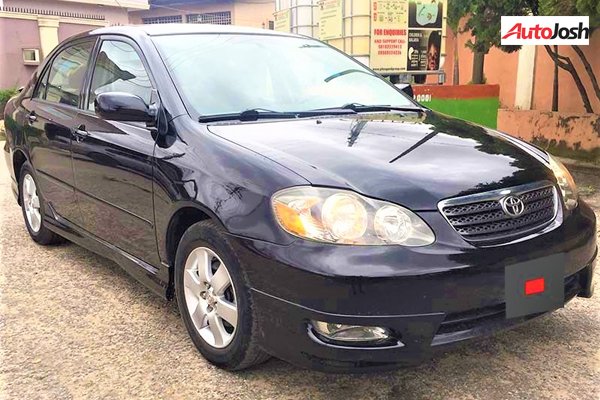 In Nigeria, the 2005 Toyota Corolla has a reputation as a reliable and economical car.
Another major selling point is its fuel economy. The car's 1.8 litres 4 cylinder engine gives an average of 29 miles per gallon (mpg).
Getting in and out of this four-door sedan is easy and the back seat is surprisingly roomy and comfortable.
The 2005 Corolla has a simple and roomy interior. Whether cloth or leather upholstery, the seats are comfortable and supportive.
It also features modest safety features, such as Daytime running lights, Child seat anchors, Wheel Locks and Engine Immobilizer.
Other features of this illustrious sedan include Big heating and air conditioning controls, simple, straightforward radio controls, well-designed cup holders, and compartments for storing stuff make for a convenient interior.
The 2005 Corolla is powered by a 1.8 liter inline 4 engine that produces 130h hp and 125 pound-feet of torque.
The air conditioner is excellent, the sound system is good enough.
If you are considering a car for Uber or Bolt (Taxify) service, with the 2005 Toyota Corolla, you will be able to ensure the comfortability of your passengers as well as maximize the return on your investment.
Another thing most Nigerian owners of this car enjoy is the fact that it is easy to fix and the parts are easily available.
With the Corolla, you will get reliability, reasonable space and excellent resale value.
All these, especially its fuel economy, are the reasons why it is often considered as the best car for ride-hailing (Uber and Bolt) services.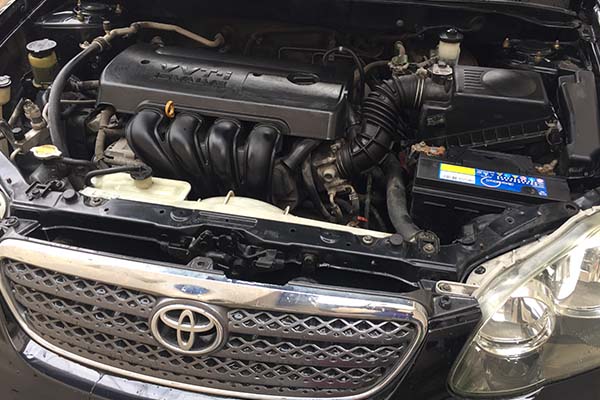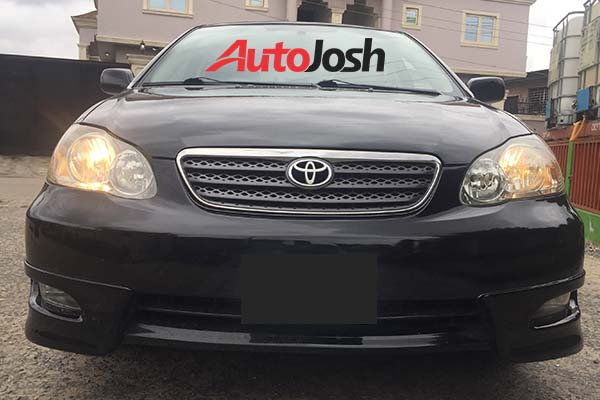 So How Much Does A 2005 Toyota Corolla Cost In Nigeria?
Now to answer the big question, what would it take for one to own this tested and trusted car in Nigeria?
Well, amongst its contemporary, the 2005 Corolla costs much.
The foreign used (tokunbo) ones have proved to be more durable and reliable than the Nigerian-used ones. That is not saying you can't find well-used and well-maintained Nigeria used Corolla.
However, to acquire a Tokunbo 2005 Corolla, expect the price tag to be in the vicinity of  N1.7 million to N2 million. The cost of Nigerian used is in the range of N1.2 million – N1.4 million.