How Much Does A Brand New Lexus LX 570 Cost In Nigeria?
One vehicle that has speedily become a status symbol in Nigeria is the Lexus LX 570. It is now the vehicle to own by politicians, top celebrities and business people.
Perhaps, what makes it attractive to this group of Nigerians is the fact that it is a Toyota product. Indeed, the LX570 is from the Toyota luxury division. And Nigerians love Toyota!
The Lexus LX 570 is a full-size luxury SUV. It is the third-generation of the LX range of SUVs. The LX name stands for "Luxury Crossover".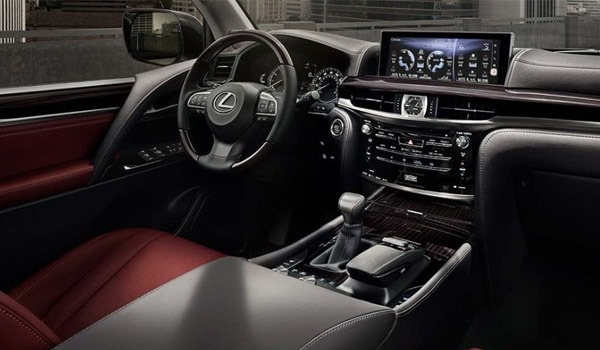 The much-loved Lexus LX 570 belongs to the third generation of the Lexus LX lineup and it's, of course, the latest generation so far.
The LX570 is based heavily on the long-running Toyota Land Cruiser SUVs. The gigantic SUV is available as a two-row SUV with seating for five or a three-row that can carry eight passengers
The LX has a V8 engine powertrain, a welded steel unibody shell combined with full-size steel ladder frame (body-on-frame construction). The LX570 can seat eight passengers. It has a 5.7 L  V8 engine. The Power output is 383 hp with 546 N⋅m (403 lb-ft) of torque.
The engine helps give a towing capacity of up to 3,900 kg.
The Lexus LX 570 is an excellent machine for driving through rough terrains.

How Much Does a Brand New 2020 Lexus LX 570 Cost?
So how much does a brand new Lexus LX570 cost in Nigeria?
Well, a brand new 2020 model of the LX 570 comes with a price tag of an average of about N75million.
The amount covers all the post-shipment duties and charges at the port of entry into Nigeria.
So, there you have it. Approximately N75 million is what you would need to acquire a brand new 2020 model of the Lexus LX 570.