Hushpuppi Poses With A Rolls Royce Wraith And Lamborghini Urus (PHOTOS)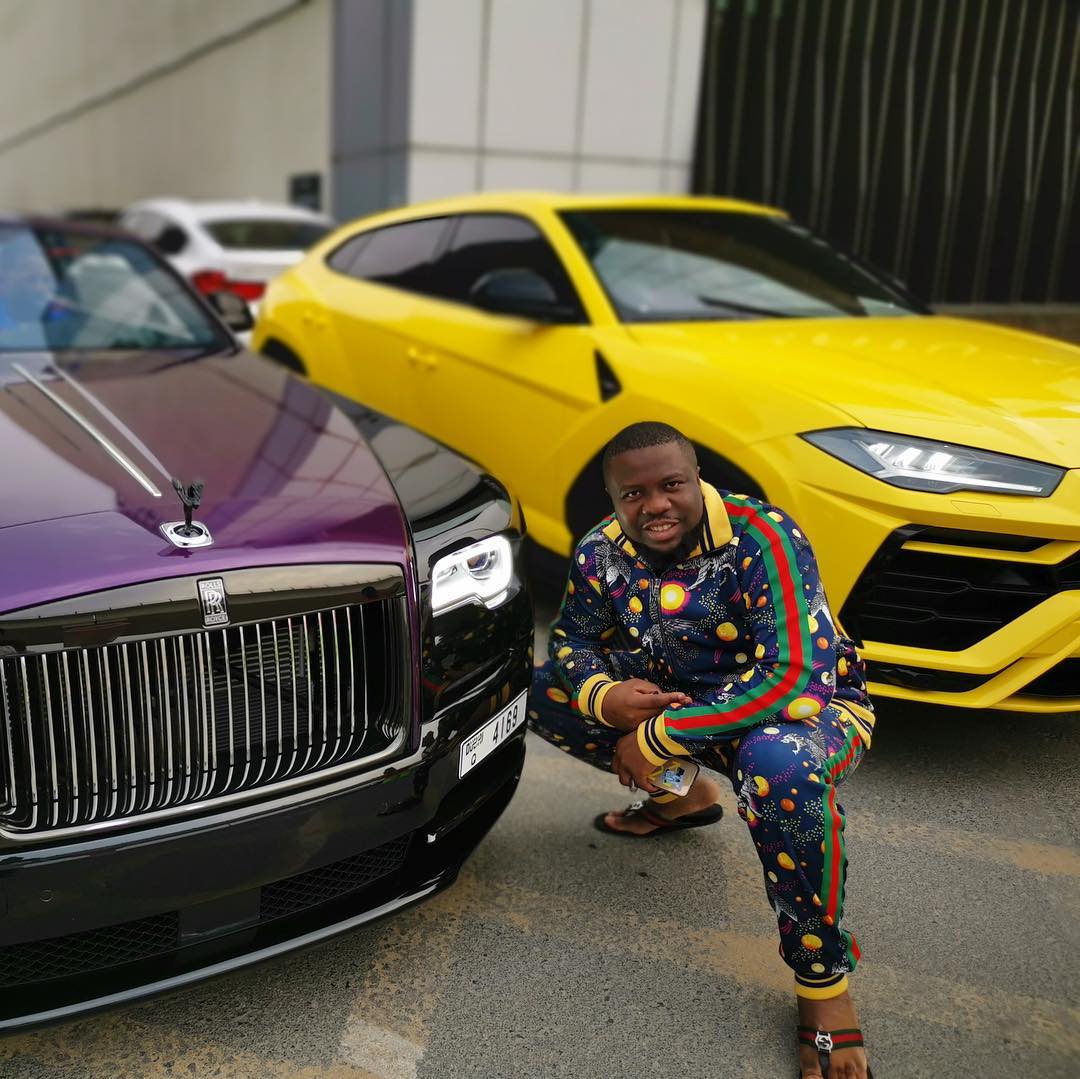 Ray Hushpuppi (real name, Raymond Igbalodely) is a Dubai/Malaysia-based Nigerian Instagram sensation.
Hushpuppi has achieved fame for his luxurious lifestyle that he showcases on social media.
On social media, his pastime is flaunting expensive clothing, wristwatches, shoes, and until lately – expensive cars.
Hushpuppi was in the news recently for acquiring a Rolls-Royce.
He recently posted a photo of himself striking a pose beside a Rolls Royce Wraith and Lamborghini Urus.
He captioned the post; "Those who leave everything in God's hand will surely see God's hand in everything
#Gucci #Lamborghini #RollsRoyce