Hyundai Mobis Invents World-First Sunroof Airbag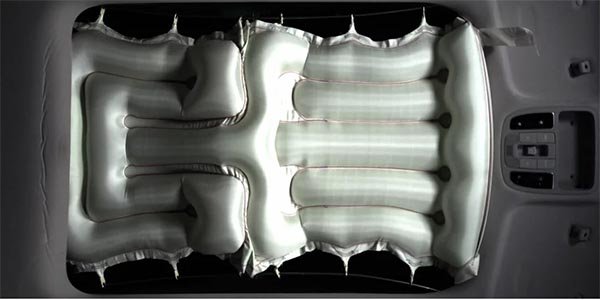 The sunroof airbag is designed to prevent vehicle occupants from being flung out through the sunroof in the event of a rollover and this is the first of its kind.
Obviously, safety is pretty important as the market for sunroofs have always been on the increase and many more car manufacturers are embracing the panoramic sunroof as well.
Although it looks like the side curtain airbags, Hyundai Mobis confirmed that the sunroof airbag is significantly more difficult to build. It is activated by a yaw sensor in the car which inflates the airbag in less than 0.08 seconds after sensing a rollover. It prevents head and neck injury whilst ensuring occupants are not thrown out of the vehicle.
The inventor intends to deploy this feature starting from 2019.. and we expect it will first feature in one of these brands: Hyundai, Kia or Genesis being the company's major clients.
Hyundai Mobis is a South Korean car parts company which was founded in 1977.
See Related Post Hyundai Motors Nigeria Begins 30-Day Free Service