Hyundai Motors Nigeria Begins 30-Day Free Service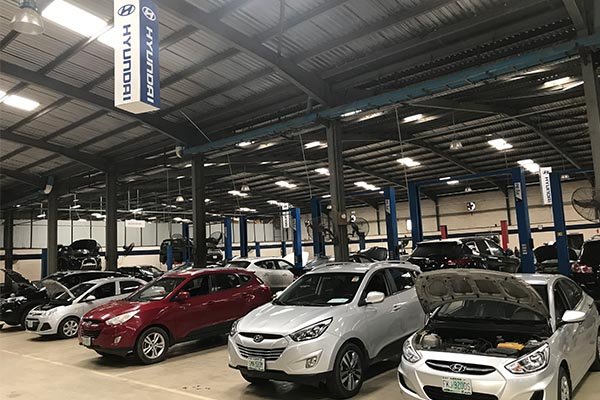 Hyundai Motors Nigeria Limited (HMNL) today announced a comprehensive 30-day discounted service campaign, beginning from 01 November 2017 for owners and fleet managers of Hyundai cars including Hyundai Commercial Vehicles.
The campaign which is tagged 'Before service clinic' is absolutely an initiative of HMNL aimed at helping customers rediscover the value of their Hyundai vehicles and appreciate the commitment of the dealership to the brand.
Announcing the scheme in Lagos, the Hyundai Motors Nigeria Limited head of after sales – Srinivas Jayaram said up to 50% discount on body parts and 15% discount on body repair and mechanical labour charges would be permitted on applicable services during the campaign.
He explained that the 25–point-checkup initiative in designed to reassure customers and offer additional values such as free diagnosis and inspection; free labour charge on oil and filter replacements, free air-conditioning checks and free quotation with flexible option to repair or replace parts only valid till December 31st.
Customers would in addition be granted special prices on upholstery cleaning, engine steam wash, wheel alignment and balancing as well as body wax, the HMNL head of after sales assured.
Also adding that the dealership understands the evolving needs and preferences of Hyundai, Mr. Jayaram said: "We have retrained our service technicians in multiple auto repair disciplines and acquaint them extensively in Hyundai cutting-edge and ever changing technology and we are proud to say, we have some of the best technicians that are trained to handle complex auto repair jobs."
The 30-day 'before service clinic' is also intended to help customers' tune-up their vehicles to avoid undue cessations that could result in unplanned cost implications before the yuletide.
Mr. Jayaram however said: "Our obligation at HMNL is to make ownership of Hyundai vehicles an enjoyable experience and we recognize the importance of excellence both in quality of our vehicles and in after sales service."
Meanwhile, the wholly subsidiary of Stallion Motors has said the service campaign, which is, entirely applicable to 2014 and earlier Hyundai models are to be fixed at designated Hyundai Motors Nigeria Limited service centers at both Orile and Ijesha Lagos; Abuja and Port-Harcourt, as well as Hyundai Commercial Vehicle garage Isolo Lagos.
See Related Post 4 Best Cars To Use For Uber Business