4 Best Cars To Use For Uber Business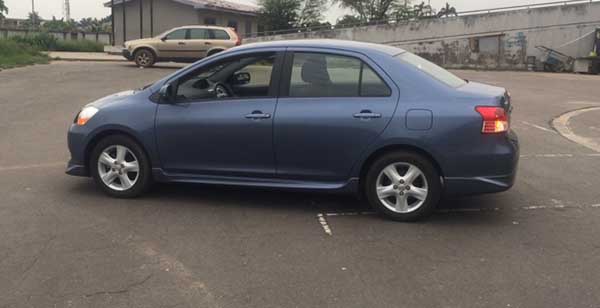 Uber is one business that is worth investing in if you'd like to earn ₦140,000 monthly on a ₦2,000,000 investment. The 2 most important factors to succeed in the business are getting a practical car that is in good working condition.. as well as getting a good and trustworthy driver.
Uber accepts 2005 and above four door cars. However, buying a 2007, 2008 or 2009 model is better so the car can repay itself on time whilst having a life span of 3 to 4 years on the Uber platform before they yank if off.
When choosing the most practical car to use, you have to consider the following factors: Purchase cost, fuel economy, good air conditioner, reliability, maintenance cost, life span, resale value etc..
Despite how lucrative the business is, I noticed several cars have been pulling out of the Uber business due to accidents, reliability issues, fuel consumption especially vehicles with 6 cylinder engines etc.
In order to prevent same mistakes, you may want to stick to the following cars..
Toyota Corolla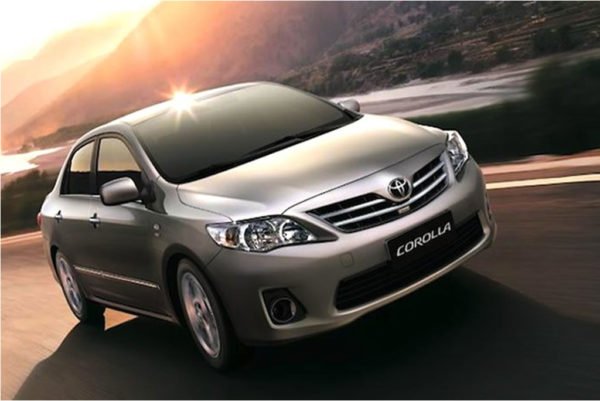 This is actually the most preferred.. no wonder most companies use them as official cars. The 1.8 litre 4 cylinder engine gives an average of 30 miles per gallon (mpg). The air conditioner is excellent, sound system is good enough and the car makes your passengers arrive like a boss.
With the Corolla, you'll get good reliability, reasonable space and excellent resale value.
Estimated Price: Tokunbo – N2.8m.. Nigerian used – N1.8m  (2009 model)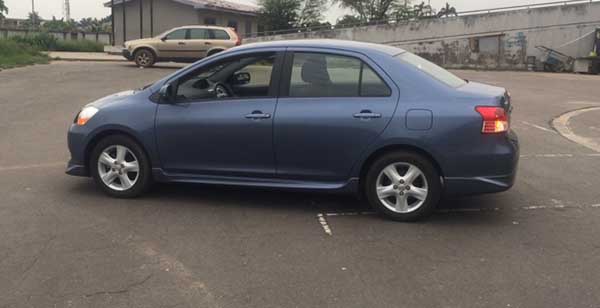 This car is small but mighty and arguably the best in the Uber line-up. Its 1.5 litre 4 cylinder engine gives you an amazing average fuel consumption of 32 mpg.. That's about half the consumption of several 6 cylinder engines. Although, acceleration suffers but still good enough for city trips. It is also reliable and maintenance cost is moderate which all add up to increase your earning potentials.
Don't be deceived by the small exterior.. it is pretty spacious inside. Thanks to the small engine and short bonnet. The small bonnet and the low belt-line makes you feel like you are sitting up high.
Estimated Price: Tokunbo – N2.5m.. Nigerian used – N1.5m (2008 model)
The Honda City is less popular but it goes head-to-head with the Yaris in terms of performance. It is reliable and the 1.5 litre 4 cylinder engine promises average fuel consumption of 32 mpg. There is also a 1.3 litre option if you want to settle for that. The 5th generation Honda City which was produced between 2008 and 2013 is more than enough to get the job done.
The Tokunbo is pretty scarce so you'll probably settle for a Nigerian used..
Estimated Price: Tokunbo – N2.65m.. Nigerian used –  N1.35m (2009 model)
Avensis has various engine options: 1.8, 2.0 and camry's 2.4 litre engine. But I bet you're sticking with the 1.8 litre engine because transport business is more about the MPGs. You should be getting an average gas mileage of 27 mpg on your 1.8 litre Avensis which is good enough.
It is undoubtedly strong and reliable.. It is also slightly bigger than the Corolla with more premium feel.
Price: Tokunbo – N3.1m.. Nigerian used – N1.8m (2008 model)
You might want to read.. 8 ways to prevent Uber drivers from ruining your Uber business
Yes, Camry didn't make the list because the 2.4 litre engine will shortchange you on fuel.. You may also want to stay away from the Honda Civic due to window and AC and a few suspension issues.. For Hyundai and Kia, cost of maintenance parts is your number 1 justification for staying away.
I wish you success in your existing or prospective transport business.
You can ask further questions in the comment section.. Don't forget to rate, like, share, follow us on Facebook and download our mobile app.