See The Number Of Vehicles On Nigerian Roads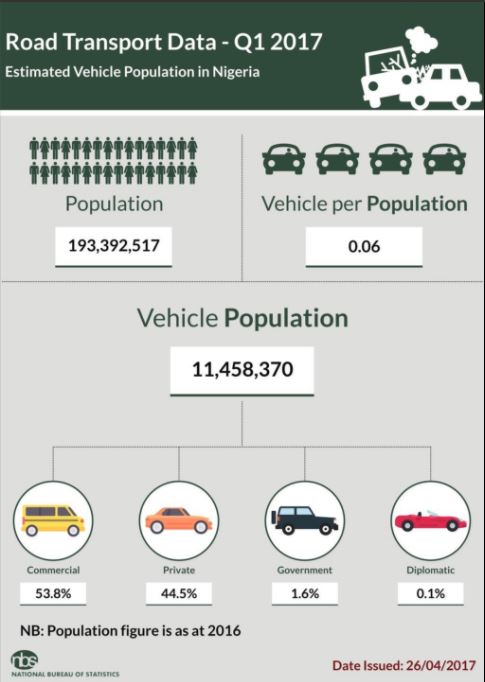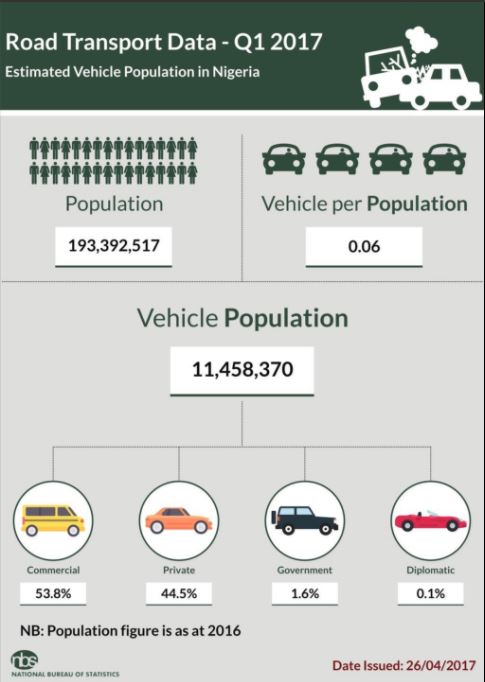 According to National Bureau of Statistics, vehicle population in Nigeria is 11.46 million with commercial vehicles accounting for the largest share. Commercial vehicles accounts for 53.8%, private 44.5%, Government 1.6% and the remaining 0.1% goes to diplomatic vehicles.
What do you think about 11.46 million vehicles as against 193 million Nigerians.. Good or Bad?
Don't forget to comment, rate, share, follow us on Facebook and download our mobile app.