Toyota Teases A Silhouette Image Of Its Upcoming Land Cruiser (AKA Prado)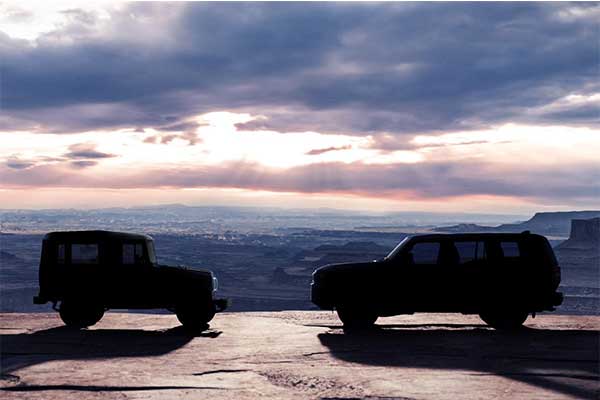 Toyota will soon pull the curtain on a completely new Land Cruiser (aka Prado), an SUV that has been in the Nigerian market unchanged since 2009. Before that happens, Toyota is already shining a brief (counter) light on its successor. And guess what? The car seems to be just as chunky as the new Lexus GX.
Soon Toyota will unveil its new Land Cruiser, which is referred to as Land Cruiser Prado in overseas markets and is one size smaller than the already refreshed full-size  Land Cruiser. An official reveal date has not yet been announced, but we can already see quite a lot from the image that has now been released. This shows that the upcoming Land Cruiser will have an appearance that can be compared to that of the brand-new Lexus GX.
That is a chunky and oversized off-roader that is enthroned on a completely new ladder chassis and, thanks to a double-blown 3.5-liter V6, can pull a maximum of 3,500 kg. Yes, the next Toyota Land Cruiser is again very suitable for the average market trader – provided it is fitted with the same powertrain. We expect so, but a hybrid alternative or otherwise tuned powertrain for the European market – in any case with considerable towing capacities – may also be possible.
For sure we will undoubtedly do it soon because the reveal can't be far away. Stay tuned,  according to Toyota.