Hyundai Motor Group's President Albert Biermann Retires As Head Of R&D, To Continue As Executive Technical Advisor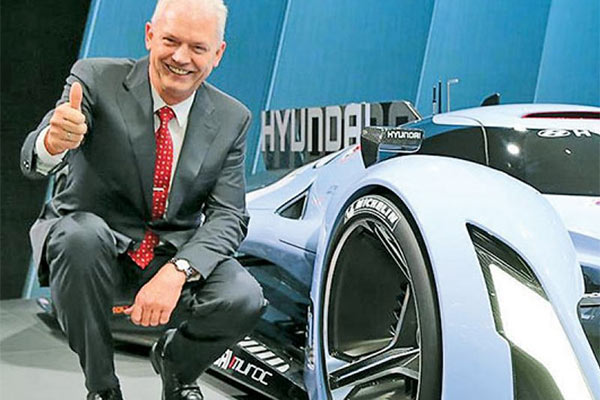 Hyundai Motor Group's President Albert Biermann retires as Head Of R&D, to continue as Executive Technical Advisor based in Europe.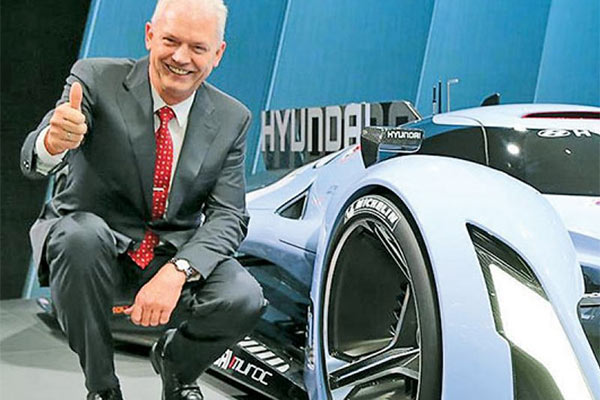 Hyundai Motor Group has announced that Albert Biermann, President and Head of the Research and Development (R&D) Division for the Group, is retiring. But Biermann will continue to act as an Executive Technical Advisor for the Group based in Europe.
As an Executive Technical Advisor, Mr. Biermann will advise the Group on the development of new products and on future technologies, including UAM, robotics, and hydrogen fuel cells.
He will also support the development of the electrification of performance vehicles while playing a key role in talent development by passing on his expert knowledge at Hyundai Motor Europe Technical Center GmbH.
"It has been a tremendous pleasure and honor for me to work for Hyundai Motor Group and lead our engineering division to become a 'second-to-none' R&D center in the entire automotive industry.
Now, our vehicles stand out apart from the competition in many aspects and embody our strong engineering expertise and commitment," said Mr. Biermann (65).
"Korea will remain as my second home, and all of my colleagues at Hyundai Motor Group will always be considered part of my family. I would like to recognize that our success has always been based on the strong collective spirit of the many talented people at Hyundai and I will value our unique achievements wherever I live."
"Thanks to Albert's tireless efforts, unwavering dedication, and prodigious passion for the company, we have been able to achieve many great accomplishments across our vehicle lineups that it would be impossible to name them all," said Euisun Chung, Executive Chair of Hyundai Motor Group.
"His commitment to delivering the very highest engineering standards has played a key role in our Group becoming one of the top global automotive leaders."
Mr. Biermann joined the Group as Executive Vice President and Head of Vehicle Testing & High-Performance Development in April 2015 following 31 years at BMW.
Based at the Group's R&D Center in Namyang, Korea, he has led the development of new Hyundai, Genesis, and Kia models, and overseen engineering projects relating to riding and handling, safety, reliability, and the mitigation of NVH (noise, vibration, and harshness).
Mr. Biermann also played a key role to establish the Hyundai N high-performance vehicle sub-brand. In 2018, the Group named him President and Head of the R&D division at Hyundai Motor Group.
Ever since Mr. Biermann joined the Group, Hyundai and Kia's drive performance has improved significantly with the successful launch of performance-orientated vehicles, such as Hyundai i30 N and Kia Stinger, raising global awareness of both brands' high-performance capabilities.
With the development of the successful E-GMP platform under Biermann's leadership HMG is taking a leading role in the battery electric vehicle business.
Moreover, with the Group preparing for a paradigm shift in the industry, Mr. Biermann has brought innovation to the R&D Division via an architecture-based system that will help facilitate the company's transformation into a smart mobility solutions provider.
Under the theme of 'One Strong R&D Family,' he guided the Group's vehicle brands to communicate and cooperate in a seamless and efficient manner thereby transforming the R&D Division into an agile organization fit for the new era.
Under Mr. Biermann's R&D leadership, the Group has developed competitiveness in all areas of mobility by establishing a modular architecture development system to reduce complexity and boost development efficiency. Moreover, he has overseen the introduction of the Group's virtual vehicle development system.