Hyundai Unveils 2019 Festive Bonanza And Season Introductory Offer
Hyundai Motors Nigeria Limited (HMNL) has announced a festive bonanza for prospecting customers seeking to buy Hyundai cars Nigeria. Hyundai Motors made this known for the 2019 festive sales campaign.
During the campaign, Hyundai Motors revealed the 2019 theme campaign for December bonanza to her potential customers. With the tag: "Hyundai Festive and Bonanza and Hyundai Season Introductory Offer".
This offer was made known in Lagos, by the HMNL Head, Sales and Marketing, Gaurav Vashisht. He said the 2019 Hyundai Festive Bonanza and Hyundai Season Introductory Offer comes with many benefits. He also promised that the prices will be very competitive during and after the campaign.
The offer which is restricted to select Hyundai models such as Hyundai Sonata Elite SE, Creta Executive, Tucson Elegance and Santa Fe Evolution could afterwards be extended to cover other models in the Hyundai line-up.
Furthermore, buyers of these four homemade models are offered free first services; free accessories, free delivery and free registration.
Hyundai Sonata
This model is available in Elite SE trim with 2.0 GLS AT and 2.4 GLT AT.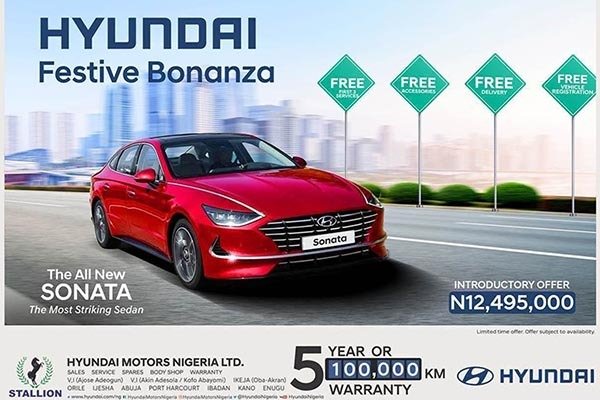 Hyundai Creta
This model is available in Executive, Elegant, Executive and Evolution. The three have the same 1.6 GLS AT litre engines.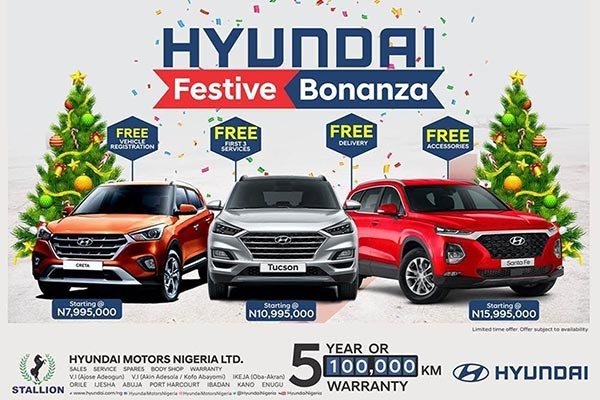 Note: Prices available in photo insets.
Hyundai Tucson
The Tucson is available in Elegant and Evolution. The two have a 2.0 GLS 4WD AT.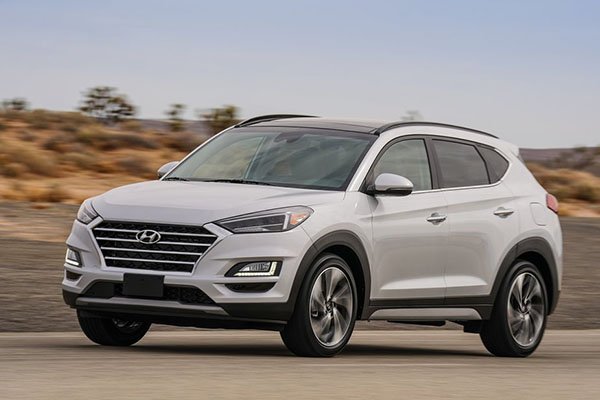 Hyundai Santa Fe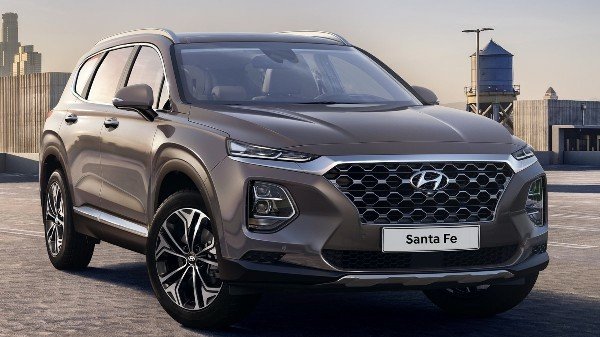 Lastly, Hyundai Santa Fe is also part of the bonanza package in the Hyundai festive bonanza. The available Santa Fes are the 7 seater Santa Evolution and the 7 seater Santa Fe Elite.
This offer is valid till stocks last. It is advisable to seize the festive bonanza to get your new car(s).
For more enquiry visit the company's website: http://www.hyundai.com/ng