If You Have Kids In Your Compound, Don't Be In A Hurry To Drive Out (Picture)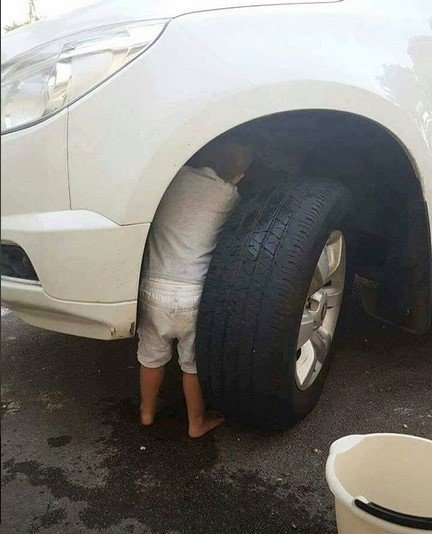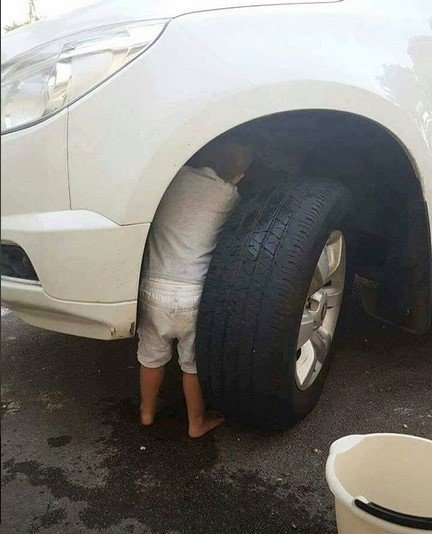 Saw this picture and it so much drew my attention.
This is a kid who perfectly fits in under the fender of this car. Anything can happen as it is.
Kids play a lot and would always move randomly wherever they find themselves. It is very important to drive with caution and be very careful when driving around kids. This should be adhered to whether you have kids or not.
Keeping in mind these their unpredictable nature is of the essence.  Always pay much attention if you live around or in a compound where kids conjugate.
Always check around your car for kids before driving out of the compound.
Don't drive with speed out of the compound and be very watchful.