INEOS Grenadier Partners With Coscharis Motors In Nigeria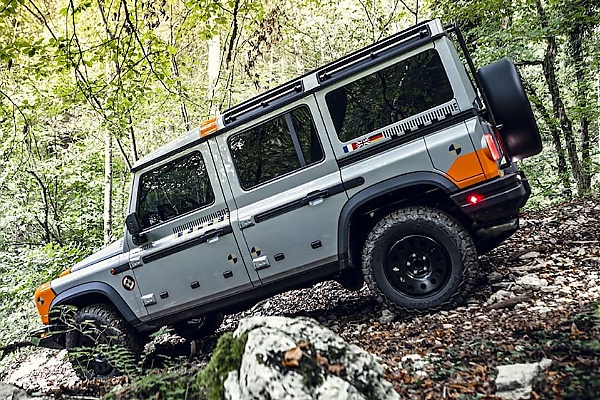 Nigeria is the sixth market in the Sub-Sahara region to announce a formal INEOS Grenadier sales and service site; more to follow over the next few months.
The INEOS Grenadier is a rugged and uncompromising off-roader, built from the ground up to meet the most extreme demands of customers.
The Grenadier has undergone extensive testing across Sub-Sahara Africa and is perfectly at home in Nigeria.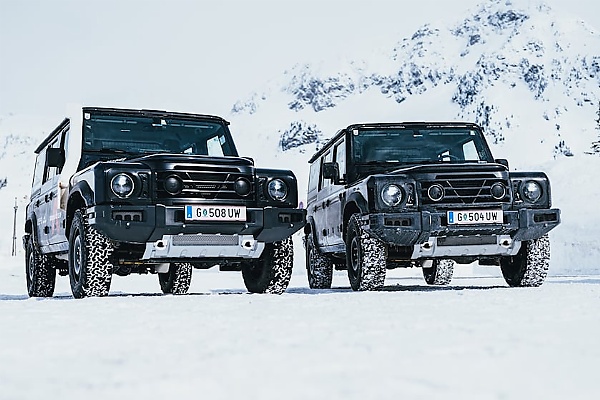 INEOS Automotive has named Coscharis Motors as its official retail partner in Nigeria. The country is now the sixth market in Sub-Sahara Africa to join the INEOS Automotive brand, following South Africa, Kenya, Tanzania, Namibia and Botswana.
"We are carefully selecting our partners across the SSA region, to find people who know their local market and customers, and also understand our brand," said Tim Abbott, INEOS Automotive Head of Region South Africa and Sub-Sahara Africa.
"Coscharis Motors shares our belief that the INEOS Grenadier is the perfect vehicle not only for Nigeria, but for the continent. Our shared passion for off-roading, along with their excellent reputation in the automotive industry, makes it the perfect partnership for Grenadier in Nigeria."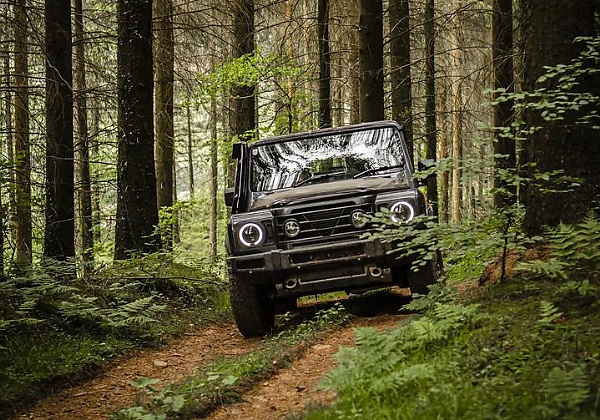 Commenting on this partnership, the President / CEO of Coscharis Group, Dr. Cosmas Maduka said:
"We are proud that INEOS Automotive has appointed Coscharis Motors to represent its brand in Nigeria. This milestone marks another step in the evolution of our company. With our history and experience of the Nigerian market, we know that the INEOS Grenadier is going to be a serious player in the off-road segment.
"We have no doubt that the Grenadier has what it takes to handle Africa's tough terrain and that it is the perfect option to meet the specific demands of those who need a capable, refined, and reliable off-road vehicle in the region. We look forward to the first customer test drives and hearing public feedback, because this vehicle is definitely going to stir things up in Nigeria," added Dr. Maduka.
Award-winning engines
The Grenadier has been developed to be refined on the road and extraordinarily capable off-road. The Grenadier is powered by a choice of two straight-six, 3.0-litre BMW engines. Both the BMW B57 diesel and B58 petrol powertrains have a proven track record, regularly appearing in top ten world's best engine lists since 2016. They have been used in everything from sports cars to SUVs.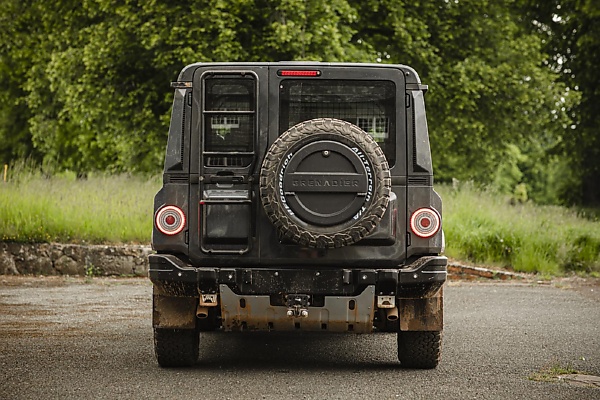 The two power units bring BMW's sophistication and refinement to the Grenadier, but they have been enhanced by INEOS Automotive's engineering team. As well as providing powerful acceleration on tarmac, they also deliver peak torque at low revs – sustaining it through the rev range – for optimal off-road performance.
The carefully calibrated characteristics help the driver to confidently manage the vehicle's momentum and grip without stressing the engine, ensuring full control when tackling tricky terrain. The refined turbo petrol engine produces 286PS (210kW) and 450Nm (332 lb ft) of torque, while the twin-turbo diesel generates 249PS (183kW) and 550Nm (406 lb ft), for even greater pulling power. Start/stop is built-in, increasing range and preserving air quality when the vehicle is stationary.
While it's every inch a rugged 4X4, it ticks all the right boxes on the road, too. The chassis combines a five-link suspension setup with Brembo brakes and Bridgestone tyres, meaning the Grenadier is composed, well- mannered and fun to drive no matter what the terrain.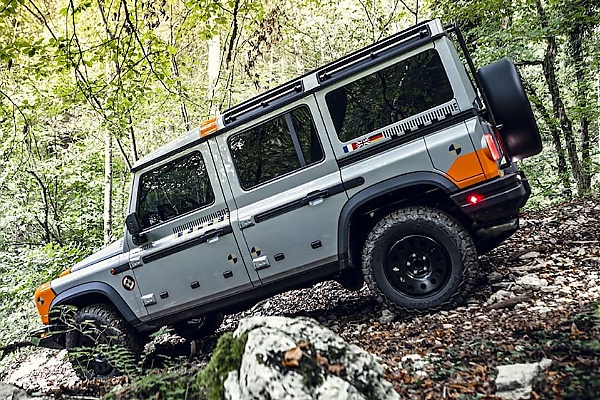 Global and local network
By the end of this year INEOS Automotive plans to have a network of more than 200 sales and service sites for the Grenadier spanning over 50 countries, including established dealer groups, 4X4 specialists and agricultural equipment dealers.
Now that the agreement with INEOS Automotive has been signed, Coscharis Motors will focus on readying its dedicated Grenadier showroom in Victoria Island, Lagos. The first Grenadier demonstrator vehicles are expected to arrive in Nigeria in early 2023 with customer deliveries expected to commence within the first quarter. All aftersales servicing will be conducted at a dedicated workshop also located in Lagos.
The INEOS Grenadier was created to fulfil the vision of adventurer and INEOS Group Chairman, Sir Jim Ratcliffe, inspired by legendary working 4X4s. The Grenadier is a rugged and uncompromising off-roader, designed to be a capable, durable, and reliable working tool to conquer the world's harshest environments.
For any sales enquiries in Nigeria, please contact Joseph Omokhapue on [email protected] / +234 701 348 6194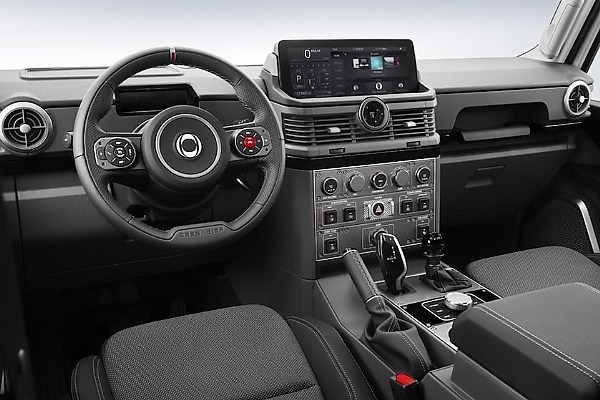 About Coscharis Group
Coscharis Group established in 1977 is a reputable wholly owned Nigerian conglomerate with interests in various sectors of the economy which include Automobile, ICT, Logistics, Agriculture, Food & Beverages, Properties, Health amongst others representing globally respected iconic brands in Nigeria. The group has branches across Nigeria and in three West African countries. It presently has automobile sales and service dealerships in all the six geo-political zones in Nigeria with several outlets in Lagos alone, which is the commercial nerve of the Nigerian economy.
With the intent to support the growth of the Nigerian automotive industry in Nigeria, Coscharis Motors Assembly Ltd (CMAL) established in 2014, commenced assembling of vehicles and rolled out its first batch in November 2015.
For further information about Coscharis Group www.coscharisgroup.com
Abiona Babarinde
General Manager, Marketing and Corporate Communications
Coscharis Group
[email protected]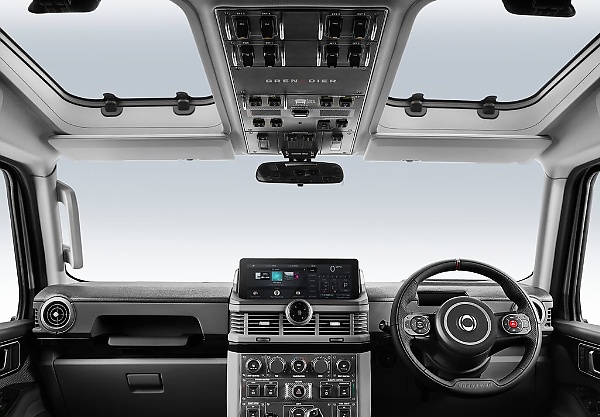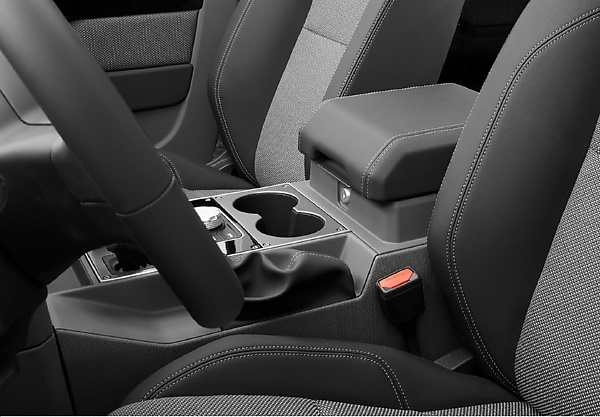 About INEOS Grenadier
In 2017, INEOS Chairman Jim Ratcliffe, a car enthusiast and experienced adventurer, identified a gap in the market for a stripped back, utilitarian, hard-working 4×4 engineered for modern day compliance and reliability. INEOS Automotive Limited was formed and a senior team of automotive professionals assembled to bring the vision to reality with a fresh perspective of 4×4 development and manufacturing.
Combining rugged British spirit and design with German engineering rigour, the Grenadier will be a truly uncompromising 4×4 built from the ground up. Engineered to overcome all conditions, it will provide best-in-class off-road capability, durability, and reliability to those who depend on a vehicle as a working tool, wherever they are in the world.
INEOS Automotive is a subsidiary of INEOS Group (www.ineos.com), a leading manufacturer of petrochemicals, speciality chemicals and oil products. It employs 26,000 people across 36 businesses, with a production network spanning 194 manufacturing facilities in 29 countries. From paints to plastics, textiles to technology, medicines to mobile phones, materials manufactured by INEOS enhance almost every aspect of modern life. In 2019, INEOS had sales of circa $61bn and EBITDA of around $6bn.
To find out more about Grenadier, visit www.ineosgrenadier.com