Innoson Motors Donates Two Vehicles To Buhari Campaign Group Ahead Of 2019 Election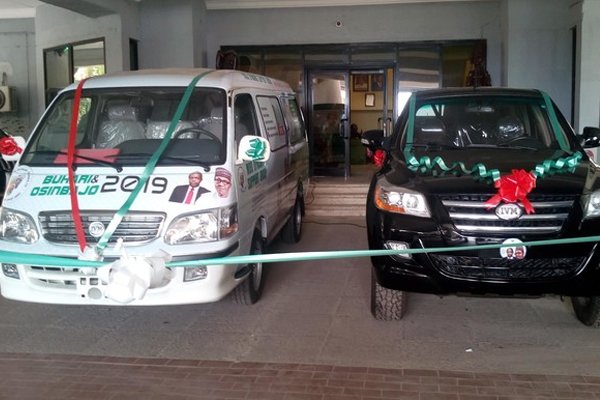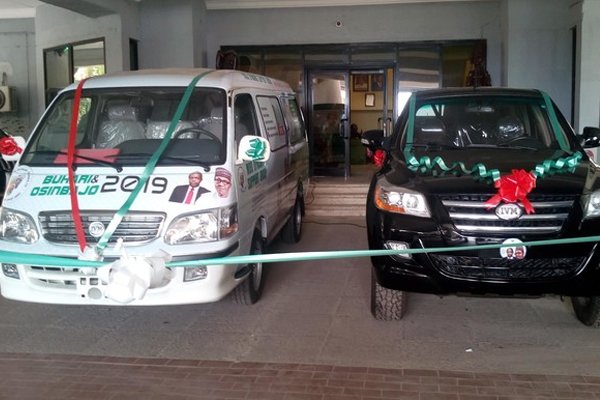 Innoson Group of Companies Limited on Thursday, donated two vehicles, a SUV IVM G5 and Innoson bus IVM 5000A to Muhammadu Buhari/ Osinbajo (MBO) Dynamic Support Group ahead of 2019 elections.
According to the company chairman, Chief Innocent Chukwuma, the donation was his contribution to ensuring that President Muhammadu Buhari returns to office come 2019.
"The drive will help in making sure that President Muhammadu Buhari and Yemi Osinbajo complete their second term in office so as to complete the laudable projects that they have initiated," he said.
MBO Dynamic Support Group's National Coordinator, Usman Ibrahim said the donation was a demonstration of Chief Chukwuma's "commitment to Muhammadu Buhari/Osinbajo second term bid."
He also said the donation had actively propelled operational activities toward the realization of the organisation's grassroots mobilization project ahead of the 2019 election.
"This signaled the commencement of our grassroots mobilisation project as the vehicles would be deployed to contact and mobilisation unit for its mobilisation and advocacy project," Ibrahim stressed.