Innoson Is Not The Only Vehicle Manufacturer In Nigeria. See Others (PHOTOS)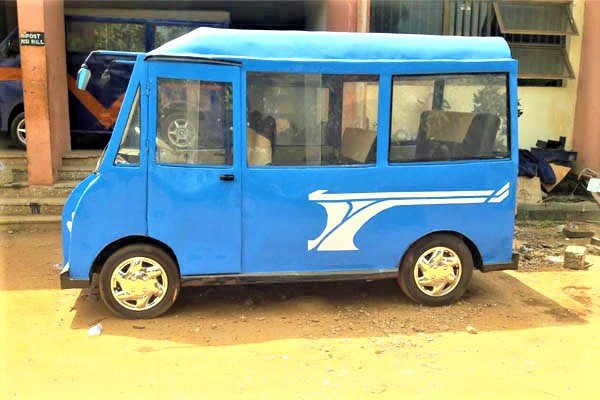 Contrary to popular belief, the Nnewi-based automaker, Innoson, is not the first; neither is he the only vehicle manufacturer in Nigeria.
The land is replete with Nigerians who have also ventured into the business of producing automobiles – or, as in some cases, things that resemble vehicles.
The products of these Nigerian "automakers" might not exactly have the finesse or the aesthetic attraction of an Innoson brand of vehicle – neither do they have the elaborate factory setup like Innoson Vehicle Manufacturing Comapny. However, their drive to fabricate something out of something should count for something.
Anyway, Autojosh presents some "vehicles" produced by some determined and some rather ambitious Nigerians.