Juve Star Cristiano Ronaldo Flaunts His Brand New Rolls-Royce Cullinan SUV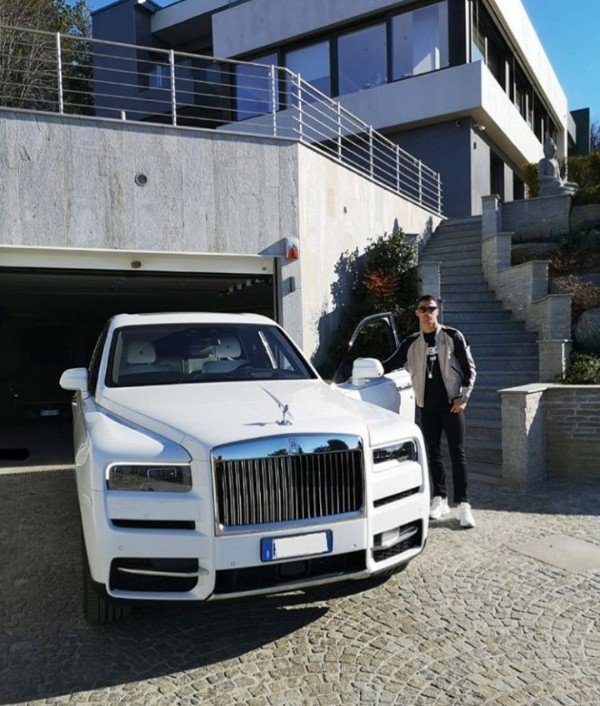 Juventus star and 5 time Ballon d'Or winner,Cristiano Ronaldo, has added the most luxurious SUV on the market to his amazing collections of cars.
The £500,000-a-week a player broke the news of his newest acquisition using his Instagram account.His passion for cars have seen him splash millions of dollars on collections that includes Bugatti Veyron and Chiron Hypercars, Porsches,Range Rovers SUV , several Mercedes Benz models, Rolls-Royces and Bentleys to mention a few.
His new addition,the Rolls-Royce Cullinan SUV,starts at ₦120 million. But according to Rolls-Royce, no one has purchased a base Cullinan. So Ronaldo's bespoke options could push it to an average order price of ₦150m – that price is still less than Ronaldo's weekly salary of ₦238m.