Rolls-Royce Can't Keep Up With Demand For The Cullinan,"Because Everyone Wants The Luxurious SUV
Rolls-Royce motors is currently working day and night to fulfill orders for the 2019 Rolls-Royce Cullinan SUV. The automaker said the Cullinan's order books is already filled through July and new orders are still coming in from wealthy customers around the world.
The CEO of Rolls-Royce America, Martin Fritsches,said:
"I would like to have a little bit more supply"
"And I don't get it because we are running on 100 percent of production capacity, increasing the production capacity throughout the weeks and months, but still not being able to catch up to demand"
And to boost the production of the most luxurious SUV on the market , Rolls-Royce was forced to add 200 new factory staffs to make a total of 2,000 employees.
The UK-based automaker also said half of Cullinan SUV customers are new to the brand, many of whom are female buyers and younger buyers overall.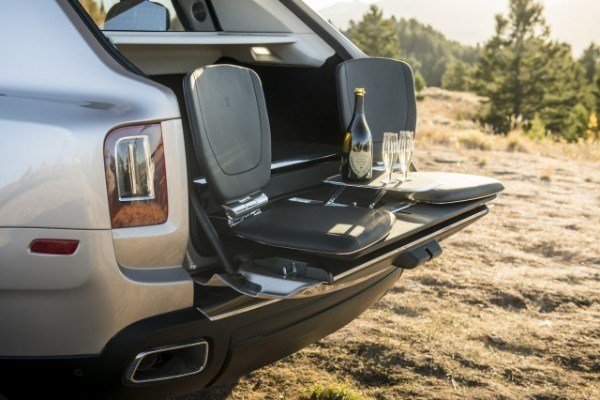 According to the CEO , the existing Rolls-Royce customers now see the off-roader as a natural addition to their collections of cars.
He continued :
"Many customers that already drive a Dawn or a Phantom buy a second Rolls-Royce"
"But this time it's an SUV"
Unlike its struggling UK-based counterparts, JaguarLandRover , the BMW-owned Rolls-Royce Motor Cars, whose models include the Ghost, Dawn, Phantom and Cullinan SUV, sold a record 4,107 luxury cars around the globe in 2018, the highest annual figure ever in its 115-year history.
Sir Olu Okeowo, Prince Arthur Eze,
Aare Boluwatife Akin-Olugbade, Otunba Subomi Balogun and E-money are among few Nigerians that owns and boasts more than five Rolls-Royces in their collections.