Watch Hon. Kazaure Gudaji Marvel At Senator Dino Melaye's Car Collection (Video)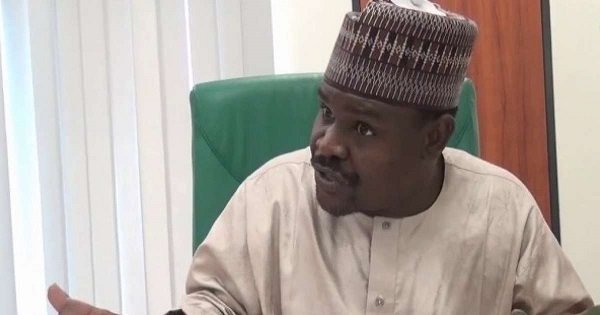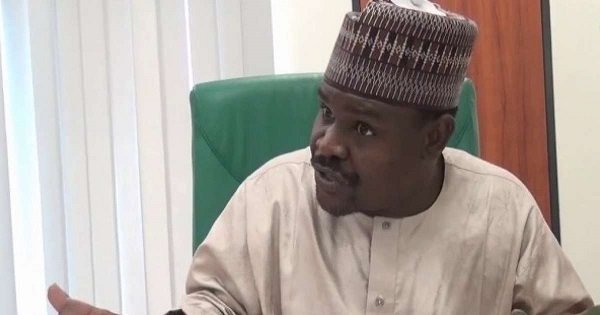 Hon. Muhammed Kazaure Gudaji is a member of the Nigerian House of Representatives representing the Kazaure/Roni/Gwiwa Constituency of Jigawa State.
He paid Senator Dino Melaye a condolence visit and used the opportunity to have a glimpse of Senator Dino Melaye's garage.
As you can see in the video, he was marveled with all he saw. He was just naming the cars he saw in the compound. He made mention of "Range Rover", "Rolls Royce", "Another Rolls Royce inside the house", "Aston Martin", "Ferrari", "McLaren", "Lamborghini", "G wagon" and so on.
He finally made it into one of the exotic cars, bleeped the throttle and hear the monster roar.
He even exclaimed "Kai" in excitement after having a taste of the car.
Senator Dino is a 45 years old senator who represents Kogi West Senatorial district at the 8th National Assembly.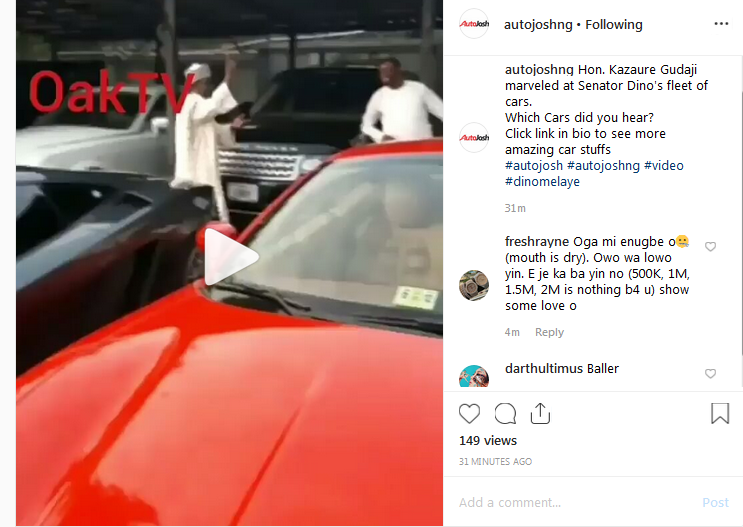 Watch the video below;