Yoruba Actress, Kemi Korede, Buys 2018 Toyota Rav4 Limited Edition (PHOTOS/VIDEO)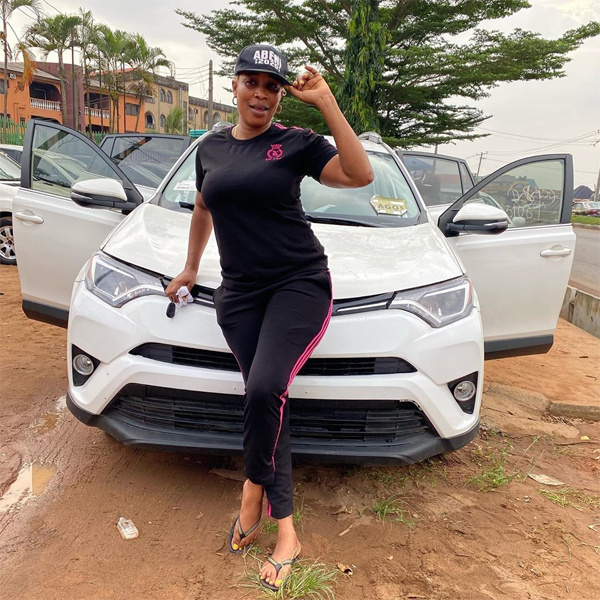 Nollywood actress, Oluwakemi Adetoro Ojo, popularly known as Kemi Korede, has acquired a 2018 Toyota Rav4 Limited Edition.
The filmmaker announced the new whip on Instagram to her 670, 000 Instagram followers earlier today.
The light-skinned and talented actress features in the Yoruba movie genre.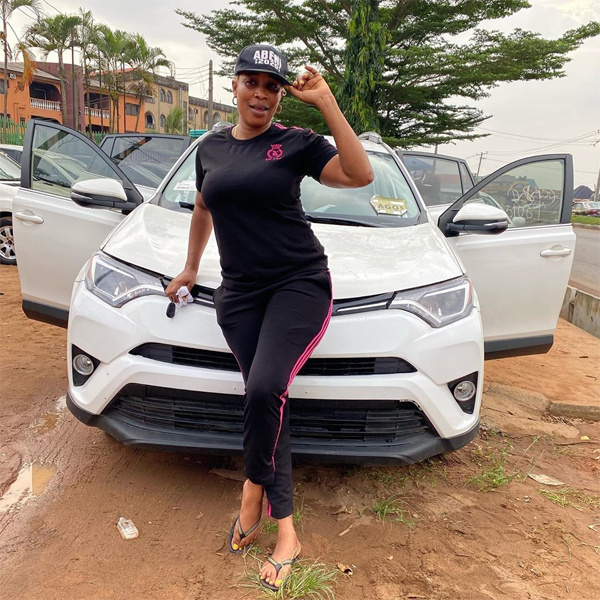 In the Instagram post to announce her new vehicle, she captioned it:
Thank You Allah For All You Do For Me🙏 I Can't Thank You Enough YA Rosullah💃💃
@Tunham_autos Just got My 2018 Toyota Rav4 limited Edition delivered To My Doorstep My @Tunham_autos Within 5 Weeks Of Payment. Im so Happy Right Now. My Friends and Family Patronize Them They Are The Best
Kemi Korede rose to fame with her exciting role in the movie "Ile Olorgun". She has starred in more 20 movies such as; Abo Oja, Omo Aye, Satans Bride, Ignorance and many others.
Kemi Korede later shared a video of her brand new car. Watch the video below.
VIDEO
2018 Toyota Rav4 Limited Edition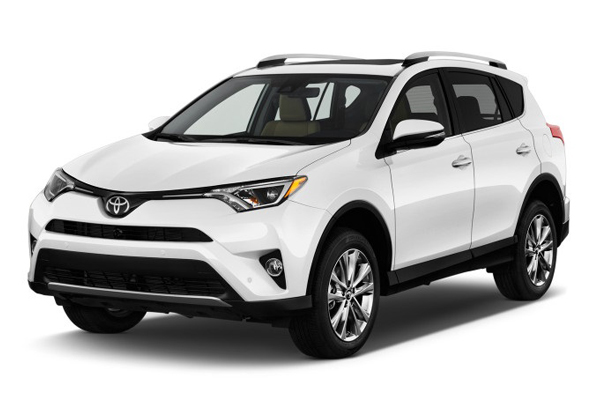 The 2018 Toyota RAV4 has a spacious cabin, and offers comfortable ride, and comes with good safety scores.
The 2018 RAV4 is available in six trim levels: LE, XLE, Adventure, SE, Limited, and Platinum. They come with a choice of front- or all-wheel drive.
It features features synthetic leather upholstery, keyless ignition, a power tailgate, and a 7.0-inch infotainment screen with integrated navigation.
All versions of the RAV4 come standard with a 2.5-liter 4-cylinder engine mated to a 6-speed automatic.
For more creature comforts like a navigation system or a power liftgate, opt for a RAV4 Limited or Platinum model. All RAV4 SUVs share the same 176-horsepower engine.