Kia Is Building Humvee-like Military Vehicle Based On Its Mojave For Korean Army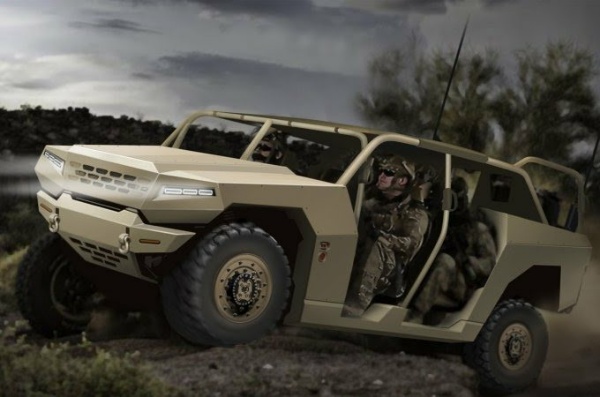 Kia is building Humvee-like military vehicle based on its Mojave SUV for Korean army.
South Korean automaker, known for its Kia Sorento, Telluride and Mujave, has been making military vehicles for years.
GM also building an open-topped "BEAST" that is based on the Chevrolet ZR2 truck for the US army.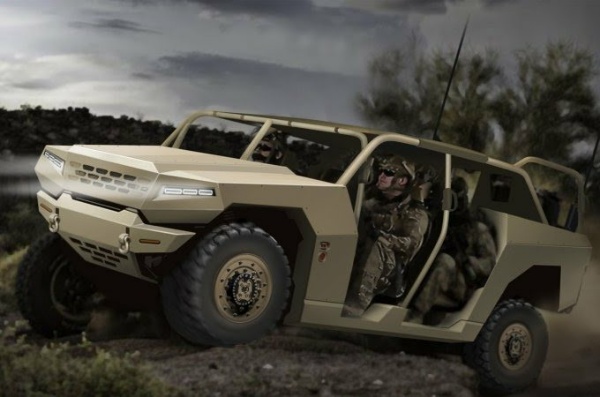 Kia has unveiled the design for its upcoming 2.5- and 5-ton next-generation military off-roader, an open-top all-terrain vehicle known as the KLTV or Kia Light Tactical Vehicle.
Based on the Kia Mohave, a SUV known as Borrego in some markets, the military vehicle will feature automatic transmissions; anti-lock brakes; vehicle stability control; rear parking assist; around-view monitors; satellite navigation and heated seats.
The Hummer-like off-roader will be powered by a 7.0-liter diesel engine, but Kia plans to apply electric powertrain, autonomous driving and hydrogen fuel-cell technologies to its military off-roaders. Kia also plan to make a bullet-proof variant of the much heavier 5-ton vehicle model.
The South Korean automaker said it plans versions of the all-terrain millitary vehicle for commercial and recreational sectors.
Prototype versions of the Hummer-like vehicles will be hitting Korean roads by 2021, with plans to get the final production version into the South Korean military's hands by 2024.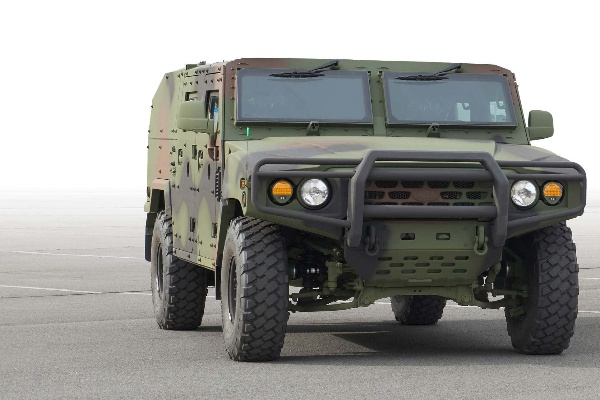 Kia, known for its Sorento, has been making military vehicles for years. It has produced and sold over 140,000 examples in nine models to militaries worldwide.
The unveiling of Kia military vehicle comes few days after the U.S. Army took delivery of the first batch of military trucks based on the 2020 Chevrolet Colorado ZR2 pickups.
The open-air military trucks, made by GM Defense, a subsidiary of General Motors, features seating for nine and a protective roll cage.